There Is Nothing Wrong With May 30th Holiday In Igbo Land – Umahi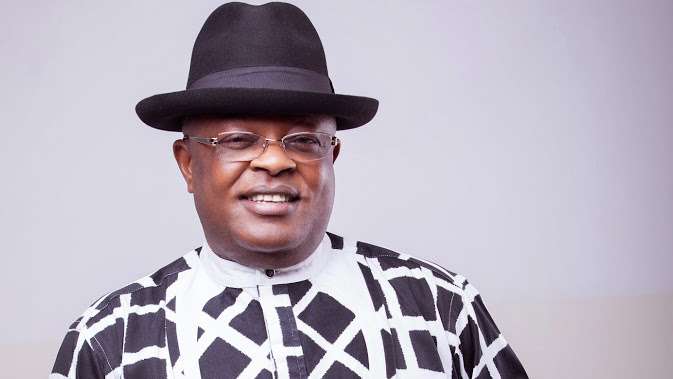 Ebonyi State Governor, Dave Umahi has said there is nothing wrong with making May 30th a holiday for those killed in the Biafran war in Nigeria.
Umahi said this in an interview with Channels TV yesterday.
Explaining the reason May 30 should be set aside in Anambra, Abia, Ebonyi, Enugu and Imo states as a day to remember the dead, he said if the country can recognise June 12 as Democracy Day to honour MKO Abiola, winner of the 1993 presidential election, there was nothing wrong in setting aside a day to remember five million Igbo, including children who were killed during the war.
He also said that the Igbo people are the ones who are destroying Igbo land, not foreigners.
He said that the destroyers of Igbo land are not 'unknown gunmen', rather it's the Igbo people who are destroying their property.
"Let our people stop confronting the security agencies. Without burning properties of the government, there will be no need for the deployment of security operatives and when they are deployed, you cannot tell them how to do the job when they are confronted with death.
"A lot of them have lost their lives; they have families. We have to also know that the lives of the security operatives are the lives of our brothers and sisters, we are killing ourselves and it should stop," he said.
He also commended the security personnel in Ebonyi state for their modest work despite all the harassment.
He expressed his condolences to all the security personnel killed in the line of duty and supported them to defend themselves when the need arises.