Buhari Greater Threat Nigeria's Unity Than Nnamdi Kanu, Sunday Igboho – Reno Omokri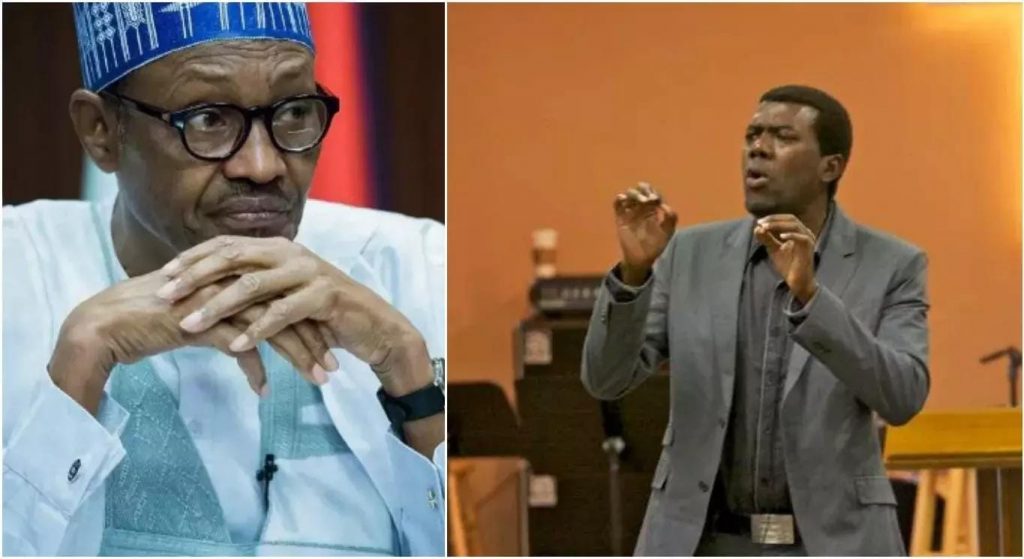 A former presidential aide, Reno Omokri, has described President Muhammadu Buhari as the greatest threat to Nigeria's unity.
Omokri in series of post on Twitter said the leader of the Indigenous People of Biafra, Nnamdi Kanu nor Yoruba activist, Sunday Igboho are threats to one Nigeria.
He noted that the president not balancing his appointments and how he tackles issues of herdsmen attacks across the country have created a huge division among Nigerians.
Recall that Buhari, after receiving reports of destruction of facilities of the Independent National Electoral Commission (INEC), had issued a stern warning to fight back.
Omokri on Twitter wrote, "We have three arms of government. All headed by Northern Muslim Males. We have 18 military, paramilitary and law enforcement bodies. 15 are headed by Northern Muslim Males. That's dominance. That's the reason for Nigeria's disunity. Not Sunday Igboho, or Nnamdi Kanu"
"The greatest threats to One Nigeria are not Sunday Igboho or Nnamdi Kanu. Both of them are symptoms. The disease is @MBuhari. If appointments are balanced. If development is even. If herdsmen and bandits kill us and are punished, who would talk of Oodua and Biafra?"
#TableShaker