APC Splits In Kano State, New Faction Led By Buhari's Ally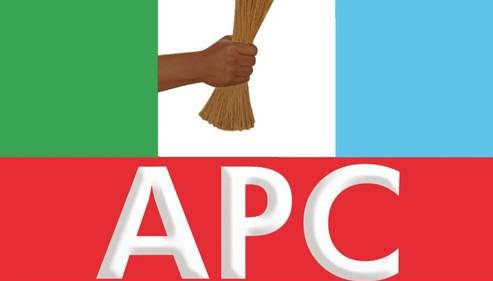 A prominent supporter of President Muhammadu Buhari and a former National Chairman of the Buhari Organization (TBO), Abdulmajid Danbilki Kwamanda has emerged as a factional leader of the All Progressives Congress (APC) in Kano State.
Announcing the split of the APC in Kano State, Kwamanda explained that the actions of Governor Abdullahi Ganduje, the APC State caretaker Chairman Abdullahi Abbas and some other party leaders in the state is responsible for the split.
He accused them of blocking other interested persons from contesting positions in the state to favour their own preferred candidates.
Kwamanda, therefore, announced a new APC Akida, splitting the party into two factions in Kano.
He said, "The actions of the Governor as well the party caretaker Chairman for vehemently blocking some party loyalists who wish to contest the state gubernatorial seat negates the principles of democratic norms and internal politicking".
"We have already designed our movements and how we are going to ensure that our new APC Akida makes it to the Government House comes 2023".
On his alleged suspension from the party by his Kano Municipal wards of Kofar Wambai for alleged anti-party activities, Kwamanda said he wasn't given a fair hearing hence his suspension is null and void.
"I think those who say they suspended me are doing a hatchet job but they have since failed because right now as you can see we have splits the party with the emergence of our Akida factions we will see who is who," he said.
On what may be the reaction of President Muhammadu Buhari to the steps he has taken so far, the politician said,
"Buhari does not control my political ideologies and he knows that whatever I'm doing is the right thing".
He also declared the support of his faction for the gubernatorial ambition of Senator Barau Jibrin, stating that everything necessary will be done to ensure he clinches the governorship seat in 2023.
Meanwhile, Governor Nyesom Wike of Rivers State has said the Peoples Democratic Party (PDP) is the only party that makes promises and commits to fulfilling them without giving excuses.
Naija News reports that the governor stated this during the flag-off ceremony for the construction of Etche Campus of Rivers State University in Abara Town of Etche Local Government Area on Tuesday.
The governor who is known for tackling the Muhammadu Buhari-led federal government urged Nigerians to kick out the All Progressives Congress (APC) in 2023.
According to him, the ruling party only has tales of killings, insecurity, kidnappings and unknown gunmen for Nigeria.
He stated that the APC federal government cannot be trusted as shown with the total collapse of security in parts of the country.