After ECOWAS, African Union Suspends Mali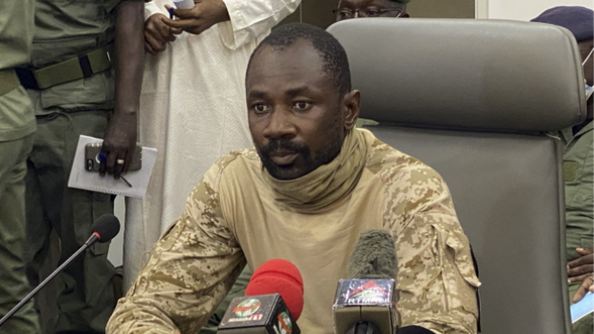 The African Union has suspended Mali with immediate effect and threatened to sanctions the country after a second military coup in nine months.
Recall that ECOWAS had also taken a decision to suspend Mali after an emergency meeting of the West African leaders held in Accra, Ghana.
The decision is directly linked to the coup carried out by the Malian military who removed the country's president and prime minister from office.
The suspension is till February 2022 when the military junta is expected to hand over power to a democratically elected government.
"The suspension from ECOWAS takes immediate effect until the deadline of the end of February 2022 when they are supposed to hand over to a democratically elected government," Ghana's Foreign Minister Shirley Ayorkor Botchwey told reporters.
"One of the decisions of the heads of state is that they should ensure that in the next few days a civilian prime minister is put in place to form the next government," she added.
Mali was also suspended by the AU in a statement late Tuesday by its Peace and Security Council.
The AU "decides… to immediately suspend the Republic of Mali from participation in all activities of the African Union, its Organs and institutions, until normal constitutional order has been restored in the country", the body said.
In its statement, the AU called for the military to "urgently and unconditionally return to the barracks, and to refrain from further interference in the political processes in Mali".
It warned that if the military did not hand back power to civilian transitional leaders, "the Council will not hesitate to impose targeted sanctions and other punitive measures".
Condemning the coup "in the strongest terms possible", it added it was "deeply concerned about the evolving situation in Mali and its negative impact on the gains made thus far in the transition process in the country".