Identity Of Bandits' Leader Holding Tegina Students Revealed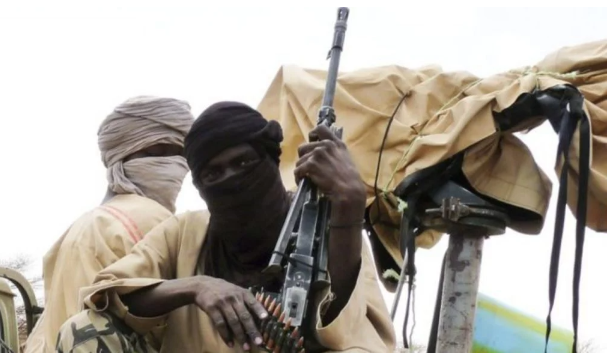 The identity of the bandit group responsible for the mass abduction of students from Tegina, Rafi Local Government Area in Niger State has been revealed.
According to Daily Trust, the bandit group that masterminded the abduction of schoolgirls from Government Girls Secondary School, Jangebe, in Zamfara State is responsible for the latest incident.
A security source disclosed that members of the group moved en masse to Niger State on Saturday with no reason for the migration.
The group which is been led by Na-Sanda operated from Jangebe forest in Zamfara's Talata Mafara Local Government for years.
Recall that members of the group attacked Government Girls Secondary School, Jangebe, in Zamfara State on February 26 and abducted 300 girls.
However, the girls regained their freedom four days after the abduction, but it was not stated if a ransom was paid to secure their release.
The source who spoke on condition of anonymity said, "They left with all their families in hundreds of motorcycles," adding that the gang with about 500 members, travelled in over 300 motorcycles.
Following their presence in Niger State, the bandits were accused of abducting about 200 students and teachers from Salihu Tanko Islamic School in the town.
An unspecified number of other people were abducted alongside the Islamiyya school children including a former councillor in the area.