Airforce Speaks On Report Of Another Plane Crash In Ondo State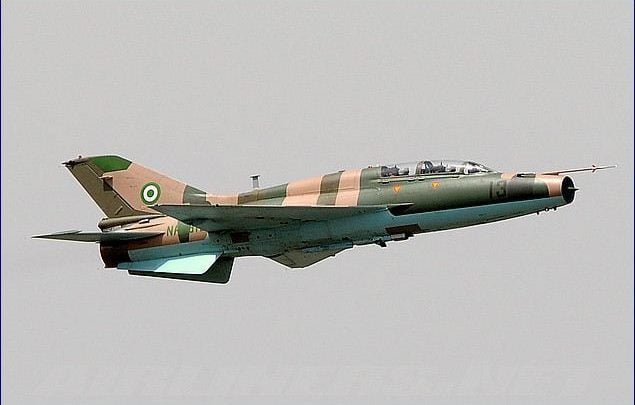 The Nigerian Air Force (NAF) has denied the news that another one of its planes crashed in Akure, the Ondo State capital.
The denial was contained in a statement issued by the NAF Director of Public Relations and Information NAF, Air Commodore Edward Gabkwet after some reports emerged online that an ATR 42 aircraft heading for Owerri, Imo state to aid military operations in the South-east region, crash-landed in Akure, the Ondo state capital.
The report had claimed that the accident occurred about two weeks ago, and before the Kaduna crash which killed the country's late Chief of the Army Staff, Lt.-Gen. Ibrahim Attahiru and some other personnel in Kaduna State.
It added that the military authorities covered up the incident and failed to release a statement to avoid backlash from Nigerians.
But reacting to the report, NAF spokesperson described it as fake and an attempt by some unscrupulous people to tarnish the good image of the Airforce.
"This distraction is false in its entirety. The fake report has again proven that some people are working overtime and hell-bent in tarnishing the good image of the Nigerian Air Force (NAF) at all cost.
"Sadly, it is an effort in futility as the NAF remains focused as it carries out its constitutional role of defending our dear Nation alongside sister Services and other security agencies," the statement said.
Meanwhile, the Chief of Army Staff, Major General Farouk Yahaya, has said that he is committed to rebuilding the country's armed forces, as well as protect Nigeria and its dignity, as enshrined in the constitution.
But he said that would not be possible until the Nigerian military stepped up its efforts, with the development of plans and tactics, which would be in line with the changing landscape.
Major General Yahaya made the remarks during the first day of a one-day meeting with Army Commanders, Field Commanders and other senior officers of his force at the Nigerian Army Headquarters in Abuja on Monday.
At the meeting, the army chief announced his intention to improve the force's operations and to take all necessary measures to address the security challenges facing parts of the country.
Source: Naija News