ISWAP Now Bigger Threat Than Boko Haram – Garba Shehu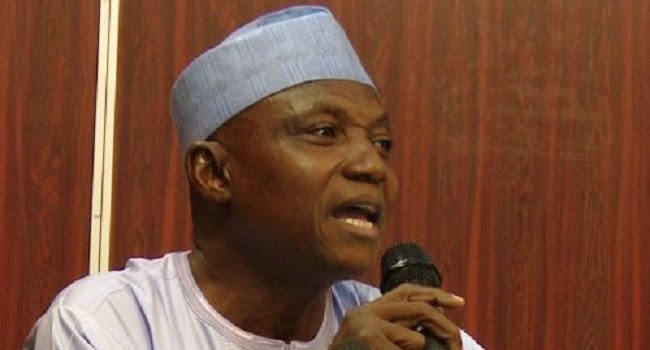 The Presidency has said that Boko Haram terrorists have disappeared and merged into a bigger threat, which is the Islamic State of West African Province (ISWAP).
Presidential Spokesman, Garba Shehu, stated this while speaking on Channels Television's 'Sunday Politics' programme.
Shehu asserted that ISWAP which is now a bigger threat is being funded by the remnants of the Libyan Army in collaboration with Iraq and Iran.
He said: "What we are seeing today is that the Boko Haram that we knew has virtually disappeared and has merged to a bigger threat – ISWAP that is funded and financed by the Libyan Army and alliances that have been formed including Iraq.
"This is a challenge not only to Nigeria, Lake Chad Basin but to the Sub-Saharan region, and the whole of West Africa is tackling this together."
Speaking further, Shehu noted that the naira is in the "best possible health it can be, given the circumstances we are in".
The presidential aide argued that over the past year, the COVID-19 pandemic has negatively affected the global economy, adding that only the Nigerian economy is recording "positive growth" in Africa.
Shehu made the comments when he was presented with statistics on how the economy fared in 2015 compared with 2021.
In response, he said the Minister of Finance is in the best position to comment on the economy.
When asked specifically about the criticism of the government's economic policies, he said critics of the federal government's handling of the economy should get themselves "re-examined".
Shehu said the Buhari administration is "working day and night" to ensure that Nigerians don't go hungry.
He said: "If you ask me this question, I will tell you that whoever questions the capacity of the government to manage the economy probably also need to have themselves re-examined.
"Because look at all of the things that have happened with COVID over the last year or more.
"Can you see that in the entire Africa continent, this is the only country that is recording positive growth in its economy?"