ACF Speaks On Ahmed Gulak's Assassination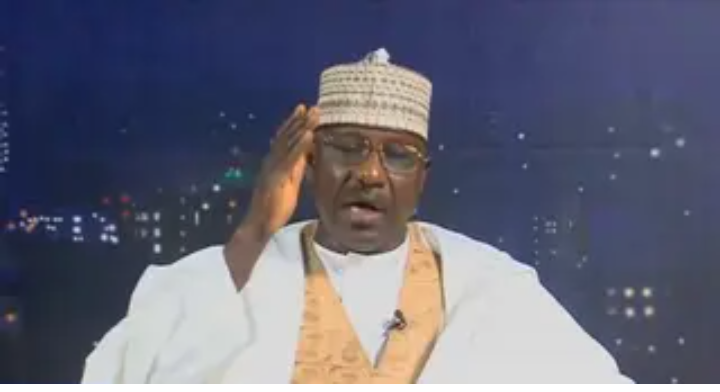 The Arewa Consultative Forum (ACF) has condemned the assassination of Ahmed Gulak, a former political adviser to President Goodluck Jonathan, by gunmen in Imo State.
Naija News reports that Gulak was shot dead by unknown gunmen in Owerri, Imo State, on Sunday while he was on his way to Abuja.
The gunmen intercepted and attacked a Toyota Camry cab carrying the politician and two others at Umueze Obiangwu in Ngor-Okpala Local Government Area close to the Airport who were on their way to Sam Mbakwe Airport to catch a flight.
In a statement issued by its National Publicity Secretary, Emmanuel Yawe, the ACF described Gulak's assassination as a "monumental loss" to the nation.
The forum said it was sad to receive news on the assassination of Ahmed Gulak describing him as a dynamic and progressive politician from the north.
"You liked or hated him that was your business. He had class. He had style. May God bless him and give his family and his state, Adamawa the strength to bear this monumental loss," it stated.
Meanwhile, the Governor of Adamawa State, Ahmadu Umaru Fintiri, has described as shocking the gruesome murder of Gulak who was a former Speaker of the Adamawa State House of Assembly.
In a statement issued on Sunday in Yola through his Chief Press Secretary, Hunwashi Wanisoukou, Governor Fintiri said the death was painful and a reflection of the wickedness of the wicked.
Governor Fintiri described the late Gulak as a witty, determined and practical politician whose rise in life was as a result of sheer hard work.
The statement reads: "It is unfortunate that death has taken from us The Rt. Hon Ahmed Gulak in such a gruesome manner. He was a lively politician who loved and worked with everyone, and always held the interests of the country at heart".
"He was a brother and a mentor, and a fighter for human rights as a lawyer. Madagali community has lost a true son".
"Our country has lost an astute fighter for human rights. We all remember how passionate he fought for the plight of those displaced by insurgency and the downtrodden".