How Unregistered Motorcycles Aid Banditry, Other Crimes In North-West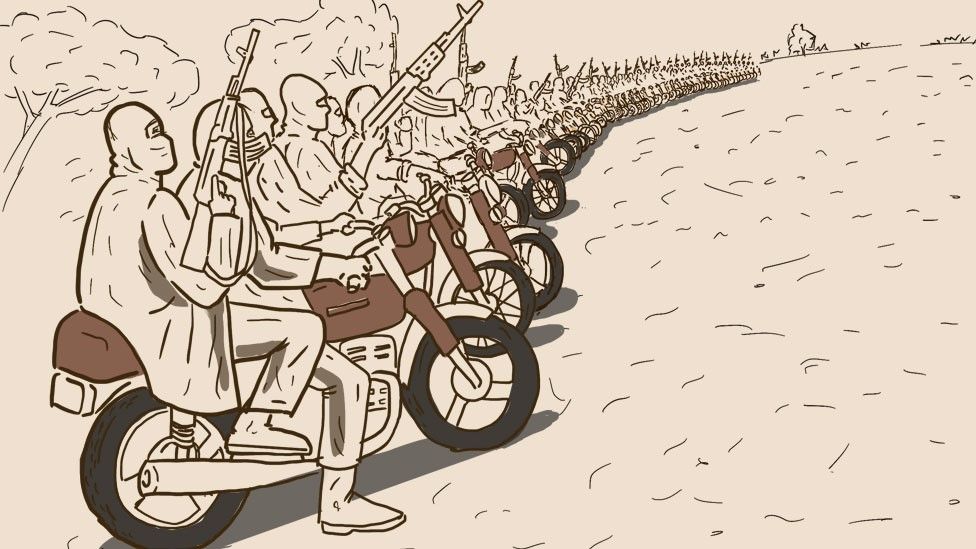 Bandits and other criminals in the North have been accused of perpetrating their crimes in the region with unregistered motorcycles, where road accessibility is a challenge.
Residents of communities in the outskirt of Abuja, Kaduna, Katsina, Zamfara and other states while speaking on the security challenges in the region said it would be difficult to contain kidnapping and other crimes without checkmating the illegal use of motorcycles.
Some states in the country have banned the use of motorcycles, while others have restricted them to certain locations in their state.
However, with terrorist groups like Boko Haram in the North-East and bandits in the North-East known for using motorcycles, most states in the north have banned the use of motorcycles in order to stem the tide but to no avail.
Despite the decision of the state governments, bandits and terrorist still has access to motorcycles which they use in their mass abduction and other related crimes.
Sources disclosed that almost a hundred per cent of the motorcycles being used by the bandits have not been registered by the Federal Road Safety Commission (FRSC) or Vehicle Inspection Officers (VIOs); a development seen as a low point for law enforcement agencies.
An old policeman said, "In the 50s, 60s and 70s, you must register your bicycles with authorities."
"It was not possible for you to ride your motorcycle or drive your car without first registering them with relevant authorities and that was why it was easy to track criminals those days."
"However, these days, people would buy a motorcycle and use it for many years without a number plate…You see people passing checkpoints and nothing will happen to them."
"It is only when the security operatives want to get something from you that they would stop you and ask a question and once you give them some money, you move on; they don't care whether you are an armed robber or whatever."
A security expert in Zamfara State, Suleiman Ismail, said bandits use motorcycles to perpetrate almost all atrocities in the state.
He said, "The boxer motorcycle is as good as an AK47 rifle for the bandits."
"They ride in twos, and move in hundreds…Sometimes you see the bandits on about 200 motorcycles, meaning 400 of them at a go. It means you will need like six or seven luxury buses to convey them."
"The criminals like a motorcycle because of its ease of manoeuvrability. They can storm a town at once and they can move out at once and our security forces cannot follow them because of the difficult terrain," he said.
Another expert, Alex Clem, said banditry, kidnapping and other sundry crimes would not be curtailed until authorities put in place serious measures on the use of motorcycles.
"We still have people who use motorcycles for positive endeavours but criminals are now on the high side. Ask people in Birnin Gwari in Kaduna; Faskari in Katsina and Dansadau in Zamfara.
"They would tell you that motorcycle riding bandits are giving them a headache. You will see two people on one and they can put their kidnapped victim at the centre and zoom to the bush without a trace," he said.