ECOWAS: Jonathan Gets Fresh Appointment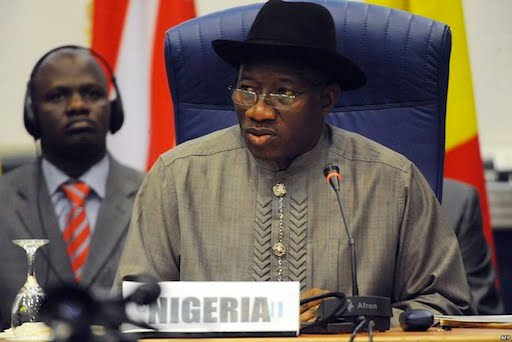 Naija News reports that this was made known by ECOWAS in a statement published on its website after a two-day meeting that ended on May 25, 2021, in Ghana.
While Jonathan was appointed chairman, former Executive Secretary of the Mano River Union of Guinea, Madam Hadja Saran Daraba was named vice-chairman of the ECOWAS Council of the Wise – a supportive organ with a mandate to bring peace and stability among member states.
ECOWAS stated that the council which was established in 1999 had been lying dormant for years, but was reconstituted lately due to the recent socio-political crisis across the region.
Meanwhile, reports have emerged of Jonathan's efforts to the release of the interim President of Mali, Bah Ndaw and Prime Minister, Moctar Ouane by the military.
The action of Jonathan was revealed in a statement titled, 'Mali's President, Prime Minister released after Jonathan's mediation', signed by Jonathan's Media Office, on Thursday.
It was disclosed that the interim President and the Prime Minister was released from detention following intervention Jonathan, who is the mediator of the Economic Community of West African States in Mali.
The statement noted that the former Nigeria President travelled to Bamako on Tuesday where he met with the military leaders and other stakeholders following the sudden turn of events in the transition process which led to the detention of the two leaders by the Vice President, Col. Assimi Gotta-led military junta.