Femi Falana: 2023 General Elections Under Threat Because…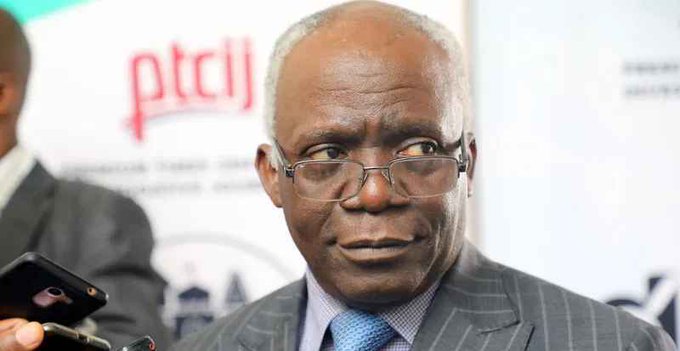 Human rights lawyer, Femi Falana (SAN) has said the 2023 general elections may not hold as some part of the country is experiencing what he described as a civil war.
Naija News reports that renowned made this known while speaking at the southwest constitution review public hearing in Lagos on Thursday.
Recall that seven offices of the Independent National Electoral Commission (INEC) have so far been set on fire by unknown gunmen this year.
Falana noted that Nigeria is on the brink of collapse, adding that the ruling must advise President Muhammadu Buhari on what he must do to "quickly reclaim this country".
"Time is not on the side of the ruling class, as we are gathered here, in some parts of the country — south-east, north-east, north-west — a civil war is going on. In fact, in some parts of the country, the 2023 elections are already in jeopardy," he said.
"INEC offices are being burnt, police stations are being burnt. In that kind of atmosphere, we cannot pretend that there is political stability in our country.
"I, therefore, plead with you when you return to Abuja, invite the president and ask him what we can do very quickly to reclaim this country, which currently is on the verge of collapse.
"For the constitutional amendment to be meaningful, there must be peace and stability, and you can only have peace and stability when you address the problems confronting the people.
"If you don't want people to break away from Nigeria, you must give them confidence."