Fears As Tanker Catches Fire On Otedola Bridge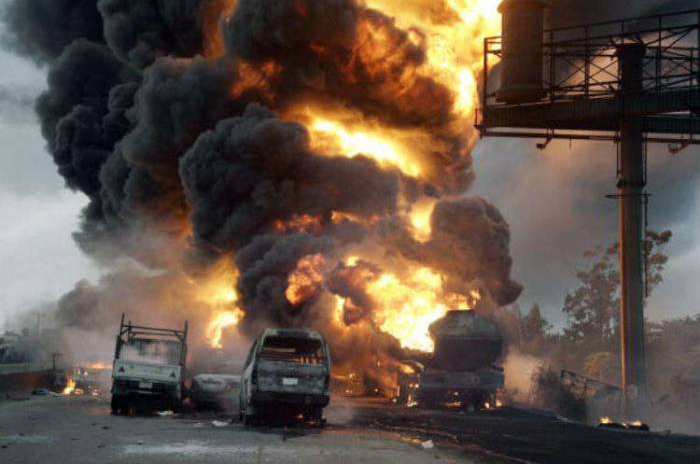 Commuters have been asked to take another route after a fuel-laden tanker caught up with a fire on the Otedola Bridge around the Lagos-Ibadan Expressway.
Naija News understands that the incident which was recorded today happened a few days after the Sector Commander, Federal Road Safety Corps, Lagos State Command, Olusegun Ogungbemide, said that there are no demon, witch or wizard at Otedola Bridge.
The popular bridge has recorded a series of road crashes mostly involving fuel-laden tankers and trucks that often explode, resulting in an inferno, burnt vehicles, loss of lives and properties.
However, reports had it that that first responders have arrived at the scene and are battling the fire.
Meanwhile, commuters were forced to trek a long distance in the Ikorodu area of Lagos State on Friday after a trailer crushed four persons to death.
Naija News reports that the incident happened on Thursday evening, however, four out of the five people involved in the accident died on Friday morning while the other survived with severe injuries.
The horrible incident reportedly happened at the First Gate-Lagos State Polytechnic axis of the Ikorodu road. Protesters, including transporters on the road, set up a born fire and blocked the road, urging the government to pay urgent attention to it.