Insecurity Affecting Nigeria's Development – Buhari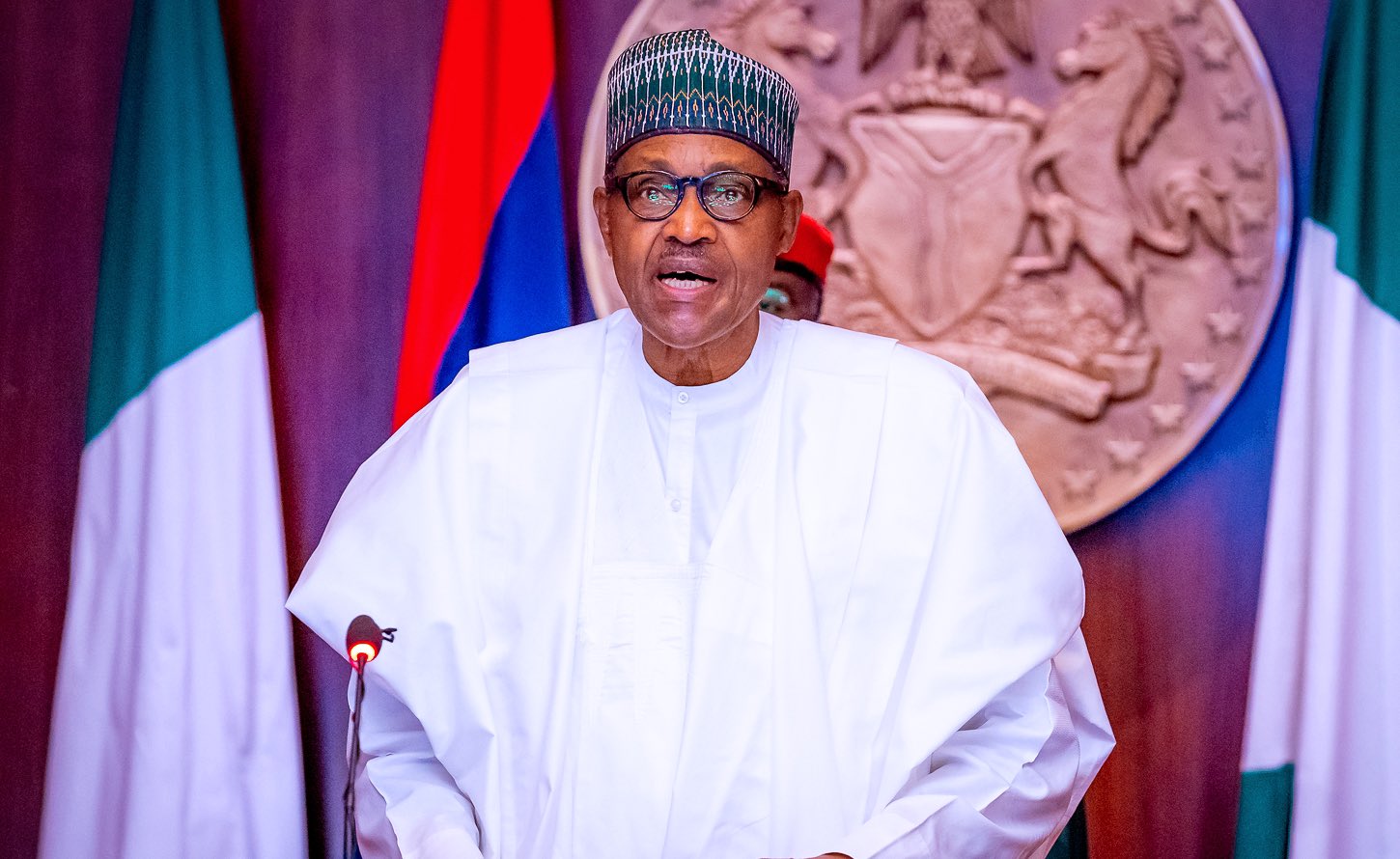 President Muhammadu Buhari has expressed concern over the rising insecurity in Nigeria and neighboring countries.
Buhari stated this on Wednesday at the Special Summit on National Security organised by the Special Committee of the House of Representatives on National Security. The summit was themed 'Strengthening National Security. Comprehensive Assessment and Generating Innovative All-Encompassing Solutions.'
Those in attendance include Secretary to the Government of the Federation, Boss Mustapha, who represented Buhari; President of the Senate, Ahmad Lawan; Speaker of the House of Representatives, Femi Gbajabiamila and Minister of Finance, Budget and National Planning, Zainab Ahmed.
Also in attendance were the service chiefs led by the Chief of Defence Staff, Gen. Leo Irabor; Rear Admiral Awwal Gambo – Chief of Naval Staff; Air Vice Marshal Isiaka Amao – Chief of Air staff; while the Chief of Army Staff, the late Lt.-Gen. Ibrahim Attahiru, who died in a plane crash on Friday, was represented by the Chief of Policy and Plan of the Nigerian Army, Maj.-Gen. Ben Ahanotu.
Speaking, Buhari admitted that insecurity is challenging the very foundation of Nigeria's nationhood.
He said terrorism, political conflicts, racism and other forms of criminal activities continued to threaten economic development, peace and security in different continents of the world.
"At the regional level, Africa, these concerns subsist and continue to rage. Nigeria shares land borders with Benin, Cameron, Chad and Niger; and maritime boundaries with Equatorial Guinea, Ghana, Sao Tome and Precipe," Buhari said.
"The challenges that these international borders pose to our national security and interest are enormous. The instability in the Lake Chad region alone deserves close attention.
"Our nation has had to grapple with various forms of internal security issues over the past decade in all geopolitical zone. Addressing them effectively to restore safety, peace and security, therefore remains the responsibility of all Nigerians, in and out of public office and our democratic institutions.
"This Special National Summit forms part of the collective effort to identify the root causes of our national security challenges so that we can develop and implement solutions through policies, legislations, plans, budgetary provisions, robust oversight system, bilateral and multilateral engagements that would address our present and future deals.
"Insecurity, as you're aware, impacts on the citizens and the economy and the governance machinery without regard to political, religious, ethnic or other affiliations".
Source: Naija News