ACF Supports Ban On Open Grazing, Knocks Presidency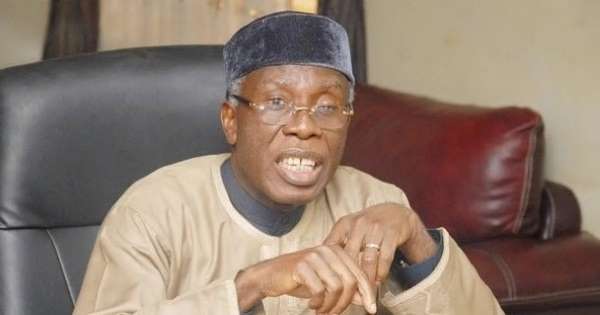 The Arewa Consultative Forum (ACF) has condemned the Presidency's rejection of the ban on open grazing by the Southern governors.
Naija News had reported that the Presidency on Monday condemned the decision of the Southern governors to ban open grazing in the region, adding that the decision of the governors was illegal.
In a statement released on Monday by presidential spokesman, Garba Shehu, the presidency accused the governors of not proffering any solution to the intractable farmer-herder conflicts, largely driven by open grazing of cattle.
Reacting to the presidency's position, the spokesman of the ACF, Emmanuel Yawe, said that the decision to ban open grazing was in the best interest of all Nigerians.
He added that the Chairman of the forum, Chief Audu Ogbe, had earlier made the position of the forum known.
"Our stand on the issue was already made known by our Chairman, Audu Ogbe, in a statement he issued on May 17, 2021," he said.
"ACF does not see any reason to object to a decision taken in the best interest of all.
"The fact of the matter is that the crisis emanates from the belief by most herdsmen that they are free to enter any farm, eat up the crops, and rape or kill anyone raising objections. Nobody or society can accept that."
Stop Misleading Buhari, Ozekhome Tells Malami
Constitutional lawyer, Mike Ozekhome (SAN), accused the Attorney General of the Federation and Minister of Justice, Abubakar Malami (SAN), of ill-advising President Muhammadu Buhari against the stance of the Southern governors.
Ozekhome challenged the federal government to sue the governors if it is convinced that their position is legally flawed
He said: "President Buhari has obviously been ill-advised on the well thought out Southern governors' stance against open grazing by the attorney-general whose views were made known only two days ago. Buhari, with all humility, is quite wrong to say the Southern governors' stance is an act of questionable legality.
"If the federal government feels strongly and sure about its puritanical, but legally flawed stance, I challenge the federal government to challenge the governors' resolutions by suing all the state governors of Nigeria, through the invocation of the original jurisdiction of the Supreme Court under section 232(1) of the 1999 Constitution."