Dangote Plans To Set Up Fertilizer Company In Tanzania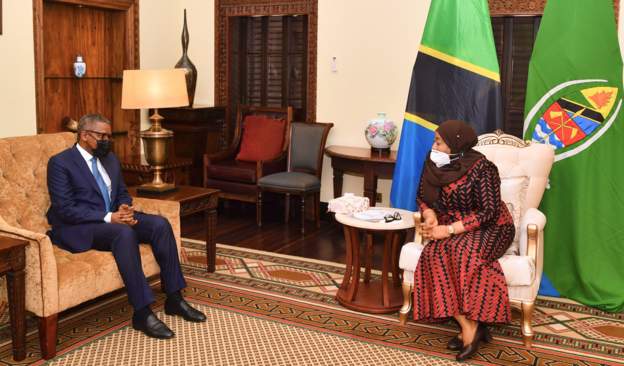 Nigerian billionaire Aliko Dangote has visited Tanzania to explore the possibility of expanding his business in the country, according to Tanzanian media.
Daily Newspaper said Dangote met with Tanzanian President Samia Suluhu Hassan in Dar es Salaam on Monday and told the president that he hoped to set up a fertilizer company in the country.
"We will continue investing in Tanzania to create more jobs, revenues and improve livelihoods for Tanzanians,". "The President needs to support and we have assured that we will seriously invest in this country…" he said.
President Samia ordered the Ministry of Industry and Trade, Prof. Kitila Mkumbo, Deputy Minister of Finance and Planning Eng. Hamad Masauni and Investment Minister Geoffrey Mwambe to urgently resolve challenges facing Dangote's Mtwara based—cement factory.
Dangote, according to the newspaper, already owns a cement company in Tanzania but has faced many strikes.
Source: Naija News