Suarez Strike Wins 2020/2021 La Liga Title For Atletico Madrid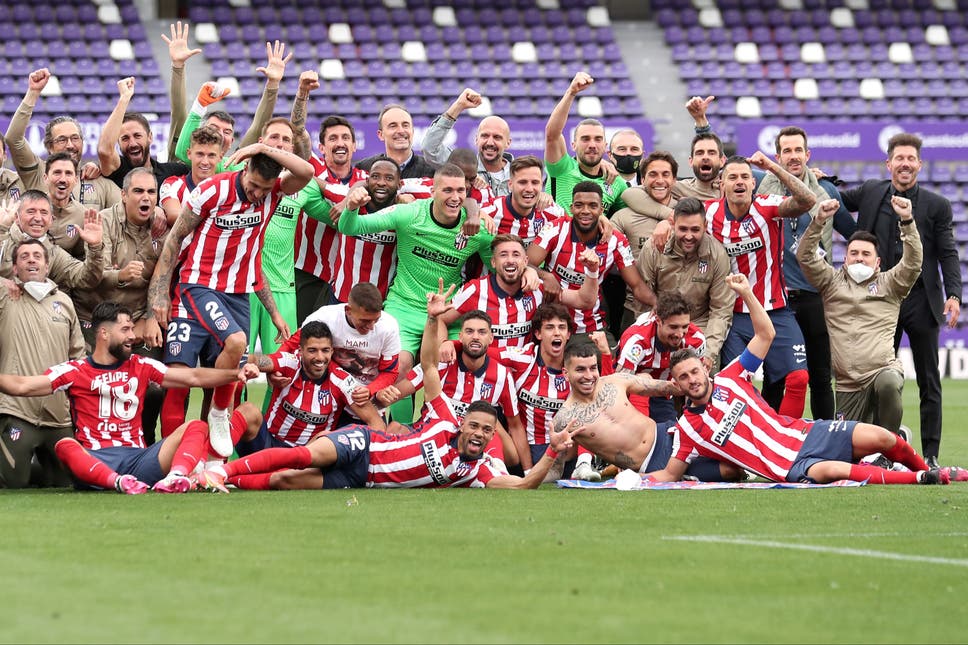 Atletico Madrid has won the 2020/2021 La Liga title with a 2-1 win against Valladolid on Saturday.
Atletico were trailing at the end of the first half via a goal scored by Oscar Plano in the 18th minute of the game but the Madrid team rallied round, scored an equalizer in the 57th minute of the game through an Angel Correa goal.
Then former Barcelona striker, Luiz Suarez completed the come-back with a 67th-minute strike to ensure the game finished 2-1 in favour of Atletico.
The win moved the team to 86 points and guaranteed they finished as the La Liga champions.
Though Real Madrid also came from behind to win 2-1 against Villareal, they could only move to 84 points which means the Diego Simeone-coached Atletico team won the La Liga title.
Naija News reports the Atletico victory is only the second time in 17 years that a team other than Barcelona or Real Madrid have won the title.
Atletico won the title back in 2014 also under coach Diego Simeone.
Meanwhile, Chelsea and Manchester City fans have been barred from traveling to Turkey to watch the Champions League final between the two clubs due to the COVID-19 outbreak.
The announcement was made by British Transport Secretary Grant Shapps, after listing Turkey as a banned country due to the high number of cases in the country.
The most important match in Europe, which will be played in Istanbul on May 29, will be played on May 29 between the two main rivals.