Big Brother House Felt Like A Prison – Erica Opens Up Almost A Year After Leaving The Show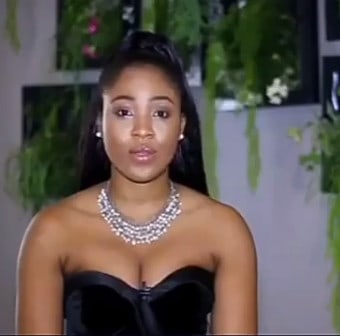 Reality star, Erica Nlewedim, has revealed that staying at the Big Brother House during the reality show felt like a prison.
Erica who got disqualified from the Big Brother show for threatening violence against another housemate, Laycon, also speaks on owing her fans her whole life. "It is not easy to be constantly conscious of cameras every time. Obviously, one knows that cameras are there, but one can't act or try to be on one's best behaviour. It is very stressful. One can do it for the first two weeks but at some point, one would get tired of it. Some people changed but I was just the same. This is how I am. I show myself the way I am. Sometimes, I felt I shouldn't have shown a particular person a particular side of me but I consoled myself with the thought that we would soon be out of there. I protect myself in the real world but in that world (BBN), it was more like a prison." She said while speaking as a guest on podcast.
Speaking about if she feels like she owed her fans, Erica said;"A lot of people who are not fans make me feel like I owe my fans my whole life. But, I try not to think that way because that is not the truth. God is the one answering my prayers and He could have used any human being. If He wants to use one and one says no, He would use another person. Feeling the need to live up to expectations? I only live up to my own expectation. Everything I am doing is because I wanted to do it. Everything I do fits into my goals,"
'On how she had been able to handle the love and support she got from her fans, she said, "At first, it was very scary. Sometimes, it is still scary. I ask myself what did I even do that is making people like me like this. I am getting used to it."
The reality star also stated that because people watched her for months on show did not mean they knew her in totality. She added, "Even if you watch me for two months of your life, two month is not what makes me. Different things have happened that makes me who I am. There are still other things you don't know about me. I heard at some point that the camera was not really on me."