Why Southern Governors Placed Ban On Open Grazing – Umahi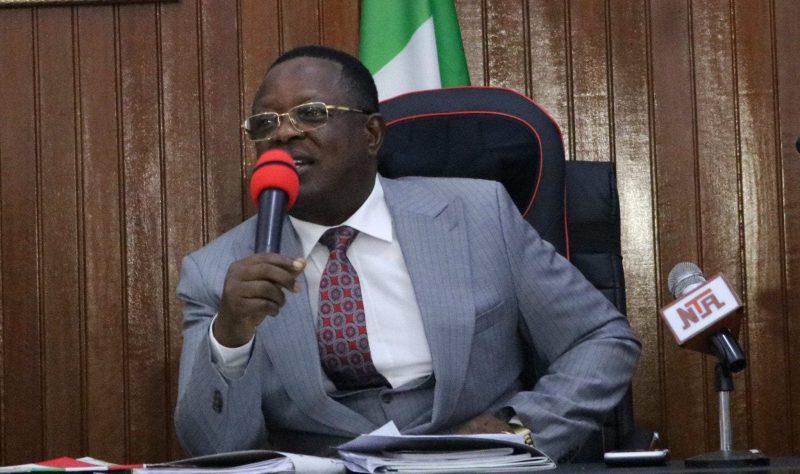 Governor David Umahi of Ebonyi State has disclosed that Southern governors decided to ban open grazing to prevent destructions of farms common with herdsmen walking their cows through people's farms.
Recall that 17 souther governors' had met in Asaba, Delta State, where they resolved to ban open grazing in the region.
Speaking to Channels TV on Thursday, Umahi stated that southern Nigeria was not created for open grazing unlike the Northern part of Nigeria with cattle routes.
Umahi, who is the chairman of the south-east governor forum, added that open grazing is suitable in Northern part of Nigeria where there are cattle routes.
"In the South-East you don't have cattle routes. But in the North, we have cattle routes. So nobody will say ban open grazing in the North where there are cattle routes, where they move constitutionally from one point to the other," Mr Umahi said.
"But in the South there is not cattle route. So for you to move from one point to the other you have to move through farms. You have to move through densely populated areas," Mr Umahi said. "That is not good. That's why southern governors, especially South-East governors, are saying let's go back to our traditional method of relationship. We will no longer allow you take your cattle from one local government to the other."