Boko Haram: ISWAP Has Fulfilled Its Long-term Mission Of Defeating Shekau – Adamu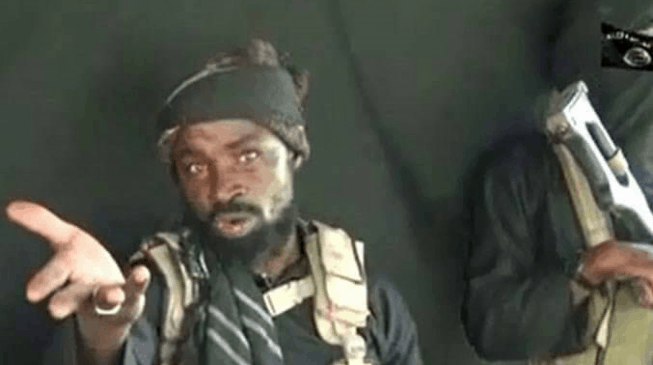 A security expert, Kabiru Adamu, has said that the Islamic State West Africa Province (ISWAP) has fulfilled its long-term mission of penetrating Sambisa forest.
Unconfirmed reports had claimed that ISWAP fighters had penetrated the infamous Sambisa Forest from different fronts on Wednesday and surrounded the forest Boko Haram leader, Abubakar Shekau, used as a safe sanctuary for years.
It was gathered the ISWAP fighters had killed many of Shekau's fighters and directed him to relinquish his position as the grand amir and successor to the founder of the group Mohammed Yusuf, he opted for suicide by detonating the explosives he strapped to his body.
In an interview with Daily Trust, Adamu said irrespective of whether Shekau was killed or not, ISWAP was growing in strength in terms of its operations and activities.
He said: "What it means for the military is that they are allowing ISWAP to increase their strength in terms of their operations and their activities and therefore sending a wrong message to the groups that are active in terrorism.
"That wrong message is clearly telling people who are choosing the military and those groups, with the emphasis that it is better for them to choose those groups because they are stronger than the military as it were."
He added: "If they are allowed to have that type of freedom they have had, to the extent of going to Sambisa and killed Shekau, it means they want to start actualising that objective of establishing an enclave and that will foretell the significant consequences for Nigerian people.
"In the first place, it will be very good that we should not be conclusive, even though there are several platforms claiming Shekau is dead. We should still wait for confirmation from ISWAP.
"If it is true that they are the ones who killed him, they will publish it in their magazine, Al-nahaba and several other platforms. They publish such things, I haven't seen that yet.
"If it turns out that he has been killed truly, we should expect a couple of things. Firstly, his top commanders that are still alive will have a choice of either joining the group that killed him – ISWAP or to break out and form their own group. If that happens, it is likely we see the proliferation of smaller groups as against the former single one.
"Secondly, irrespective of whether he was killed or not, what is obvious as a group is growing in strength, and we all know that ISWAP is affiliated to the global jihadist terror group called Islamic State (IS) and we have seen what IS had done in Syria and Iraq."