Police React To Alleged Kidnap Incident In Lekki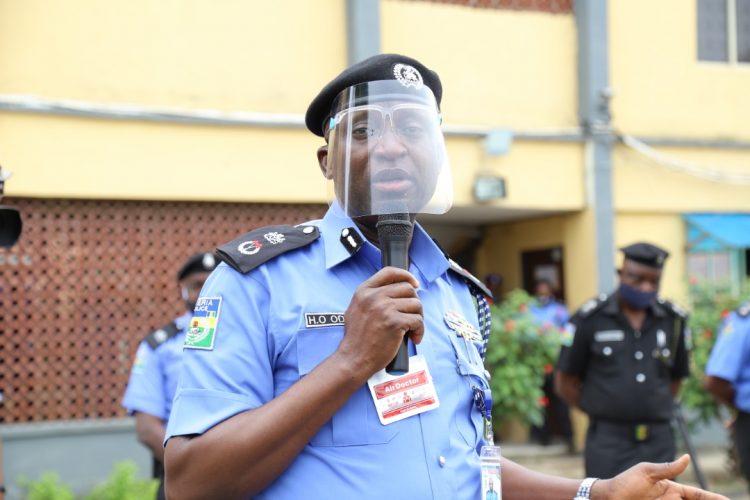 The Lagos Police Command has asked residents not to pay attention to the report of a kidnapping incident in the Lekki area of the state.
On Tuesday, there were reports on social media suggesting that gunmen were abducting people on Admiralty Way, Ozumba Nbadiwe Way, Lekki/Ikoyi Link Bridge and other parts of Lekki.
But in a statement on Thursday, the spokesman of Lagos police command, Olumuyiwa Adejobi, said the report of kidnapping in the area is false and misleading.
Adejobi noted that it was an isolated robbery case reported by one Adegoke Joel on behalf of one Adenike Kosoko.
He said Kosoko was robbed of the funds in her account by one-chance robbers after she boarded a private car.
Adejobi said she lost N110,000 after the passengers of the private vehicle used the ATM with her card.
The police spokesman in Lagos added that the lady was dropped off by the culprits at the Ikate area before 12am.
He said the command has been tackling the issue of 'one chance' robberies in the state and more efforts are being channeled towards eradicating the menace.
He said: "It's not true because we have not reported any case of kidnapping in Lagos in the last 22 months. That of Tuesday is not kidnapping but a case of 'one chance'. The lady boarded a vehicle, saw four guys, and still rode.
"We have been giving this security tip. As a woman, it's either you go for a Lagos-branded commercial vehicle or registered cars like Uber or Bolt. These ones are safe. But this one is a private vehicle.
"In fact, up till now, she doesn't even know the colour, for you to know the lapses. It's a case of 'one chance'. They transacted everything they did in the vehicle. They didn't take her to any hideout.
"She was in the vehicle with him, where they were talking to her until they went to an ATM machine to withdraw. That was the whole transaction. It's just within four or five hours and they were driving around.
"We're using her case as a case study to call on others to be very careful. If you want to board any vehicle, it must be Lagos-branded or registered commercial vehicles."