How Miracle Child With Cerebral palsy, Fredinard Won Chess Competition |Video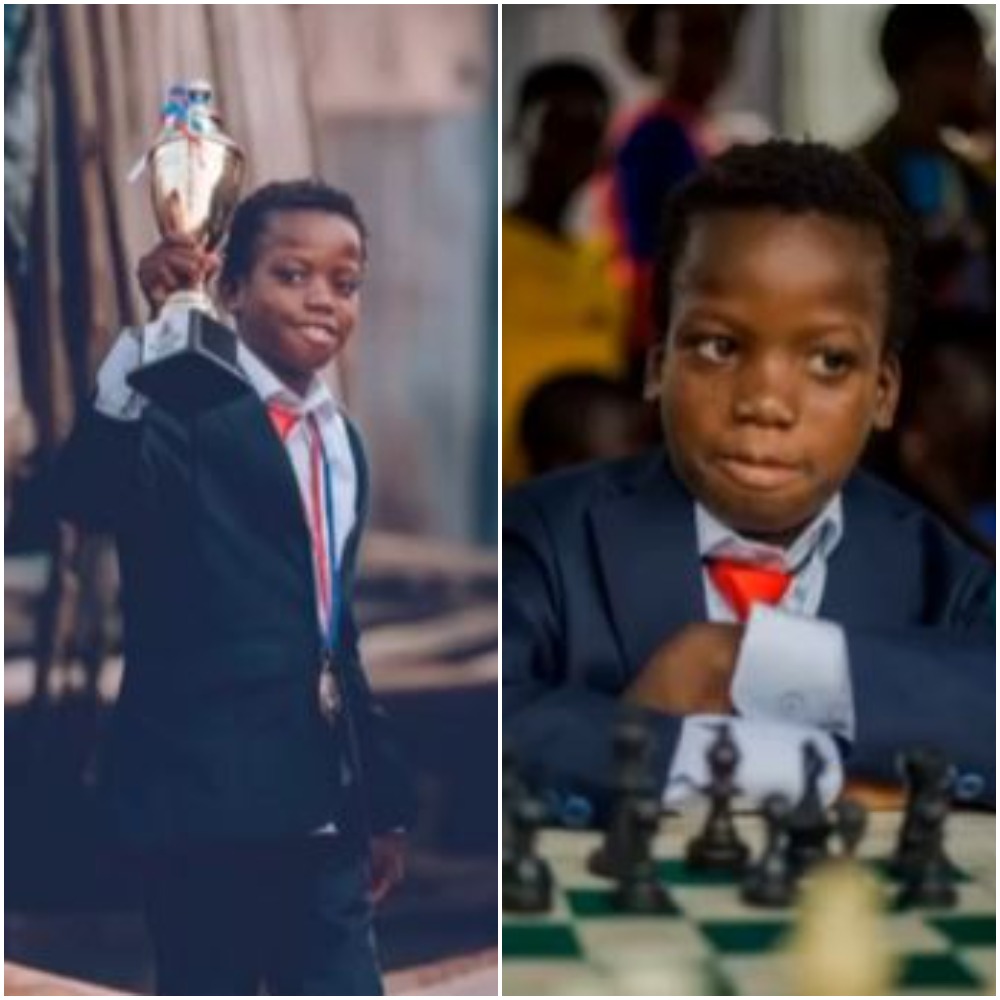 A miracle child identified as Ferdinand has won a chess competition with a phenomenal performance.
According to the inspirational story shared by Tunde Onakoya founder of Chess in Slums Africa @chessinslums on the micro blogging platform, miracle child, Fredinand never had a formal education, doesn't speak English, and lives in Makoko slum with his Dad (fisher Man), mother ( petty trader) and his siblings.
But despite his limitations, Tunde narrated how he taught the game of chess within two weeks, and according to Tunde , " In those two weeks where we taught him chess, I never heard him speak an English word, but on the final day of the tournament when he held up his trophy, he muttered the word "champion".
In another post, Tunde wrote;
"He doesn't speak any English word and has never been to school before, but today he showed a rare understanding f Chess through Pattern recognition. The real superheroes live in the heart of these little children like Fredinard fighting big battles."
The good news is that Chess Slum Africa have decided to place Fredinard on scholarship support "and will continue to sponsor his education for as long as possible." A star is born!
Watch the video below;
Day 4&5:

Today we discovered a boy with Spastic cerebral palsy being mocked by his peers, we brought him into our training center and introduced him to Chess.
Few minutes into learning board arrangement and pawn movements, he outperformed everyone in his class. pic.twitter.com/Nby8CrWeF5

— Tunde Onakoya (@Tunde_OD) April 29, 2021
It didn't take long to realize that Fredinard was perhaps a savant when I gave him a complex Knight move geometry to solve few minutes after teaching him the basic movement of the Knight piece.

This in itself is an extraordinary feat,even for a genius.
He was born to play chess pic.twitter.com/1LSgGwwZ6j

— Tunde Onakoya (@Tunde_OD) May 20, 2021