Ex-Lagos Governor, Ambode Gets Fresh APC Appointment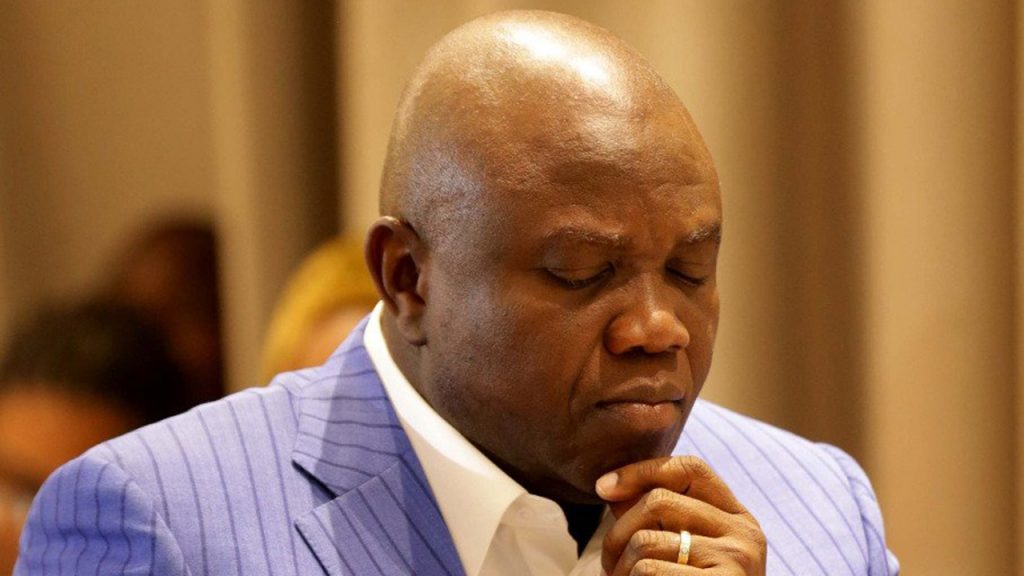 A former governor of Lagos State, Akinwunmi Ambode, has been appointed as the deputy chairman of the south-west subcommittee of the contact and strategy committee of the All Progressives Congress (APC).
Naija News reports that the former governor who spent only one term in office after a fall out with party leaders in Lagos announced this in a post on Twitter on Tuesday.
Ambode disclosed that his appointment is to help build on the gains of the ruling APC in the south-west region.
"I was recently appointed as Deputy Chairman of the Southwest subcommittee of the Contact & Strategy Committee of our great party (APC), to help deepen & consolidate gains of the party in the region, prepare it as a strong & viable institution for the present & foreseeable future," he tweeted.
Recall that Ambode was in March appointed into the All Progressives Congress' contact and strategy committee to reportedly weaken the presidential ambition of the National Leader of the party, Bola Tinubu in 2023, according to a top source in the party.
According to DailyTrust, Ambode was named in the committee to reduce the influence of the former Governor of Lagos in the South-West as the party brings in more politicians who are perceived to be opposed to Tinubu.
Recall that Ambode's second term bid was truncated by Tinubu who supported the President Governor, Babajide Sanwo-Olu to take over in 2019.
The development had seen Ambode stay away from politics in Lagos State and the federal level until his appointment on Tuesday.
Aside from Ambode, the party also handed positions to big politicians like a former deputy governor of Osun State, Iyiola Omisore; a former governor of Ogun State, Gbenga Daniel, and former Speaker Bankole, some others in the South-West.