Boko Haram: Igboho, Nnamdi Kanu Learn From Shekau's Death – Adamu Garba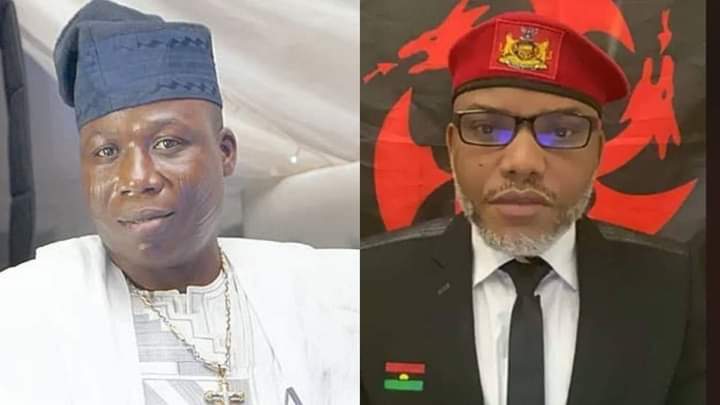 Controversial ex-Presidential Aspirant, Adamu Garba, has asked IPOB leader, Nnamdi Kanu and Yoruba freedom fighter Sunday Igboho Adeyemo to learn from the reported death of the leader of terrorist sect Boko Haram, Abubakar Shekau.
Information gathered by Naija News on the development has it that Shekau died on the evening of Wednesday, 19th May 2021.
He was said to have died following the invasion of his Sambisa forest stronghold by fighters of the Islamic State West Africa Province (ISWAP) loyal to the Islamic State (ISIS).
After overpowering the Boko Haram fighters, Shekau was said to have surrendered and engaged in a long meeting with the ISWAP fighters.
He was given the option to voluntarily relinquish power and order his fighters in other areas to declare allegiance to ISWAP's authority.
However, Shekau according to sources had other ideas as instead of issuing a statement as expected, he blew up a secret suicide vest he had on him, killing himself and many others present during the negotiation.
Reacting in a post on his Twitter handle on Thursday, Garba said he would have preferred that Shekau was stoned to death under the supervision of the Nigeria Army.
He wrote, "My only concern with Shekau's death is on him having the liberty to chose how he died. He should have been stoned to death by villagers at Doron Baga Market square on live TV, under the supervision of the Nigerian Military for all to see. That'll send a message to Kanu & Igboho."