We Are Ready To Prosecute 400 Suspects For Funding Terrorism – FG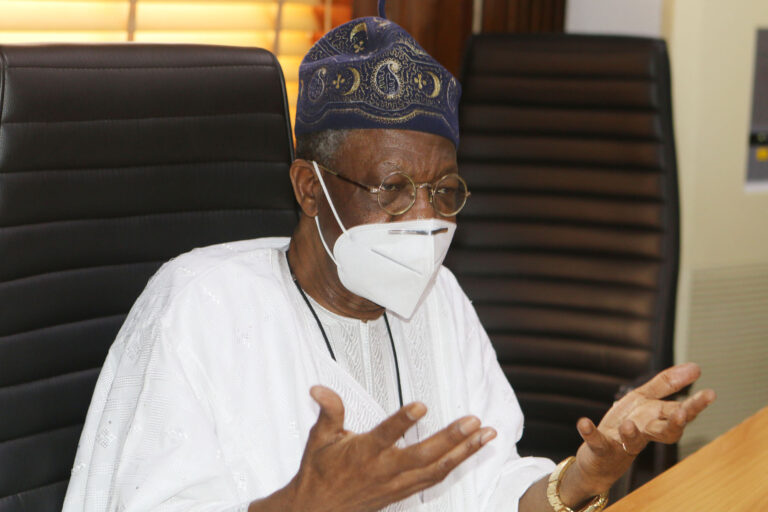 The Federal Government has announced plans to prosecute 400 suspects arrested for allegedly funding terrorism in the country.
The Minister of Information and Culture, Lai Mohammed, made this known on Tuesday during a press conference in Lagos where he addressed issues of insecurity across the nation.
He also reiterated the commitment of President Muhammadu Buhari's administration in tackling the menace of insurgency, banditry, and other security threats across the country.
"The Honourable Attorney-General of the Federation and Minister of Justice has announced that the Federal Government is set to prosecute 400 suspects arrested for allegedly funding terrorism," he said.
"This is unprecedented and it's a testament to the government's determination to decisively tackle terrorism and other violent crimes."
The Minister also appealed to Nigerians to support security agencies, who face the added task of having to watch their backs while working to protect others.
Earlier, Naija News had reported that the Minister had declared that contrary to insinuations in some quarters, the federal government is fully in charge of the nation's security.
He added that no one should be fooled that bandits, terrorists, kidnappers, and other criminals have overwhelmed the government's ability to secure the nation.
This is as he boasted that the government and security agencies have the capacity to crush the bandits and other criminals causing insecurity in Nigeria.
The Minister noted that while the government recognizes the enormous security challenges facing the nation, it also has the capacity to defeat all forms of insecurity confronting Nigeria regardless of the name by which it is called.
"It is no longer news that our dear nation is facing security challenges. However, I have read comments saying the Federal Government is overwhelmed and doesn't have a clue as to how to tackle the challenges. Some have even gone as far as suggesting a truncation of the democratic order, a clearly treasonable stance.
"Well, I am here today to assure all Nigerians that while the government acknowledges the security challenges we face at this time, from terrorism to kidnapping, banditry, and farmer-herder conflict, it is definitely not overwhelmed and indeed it has the wherewithal, as you will see in the days ahead, to confront the challenges headlong and restore law and order, peace and security," Mohammed declared.