Turkey Calls On Israel To "Stop Attacks" In Jerusalem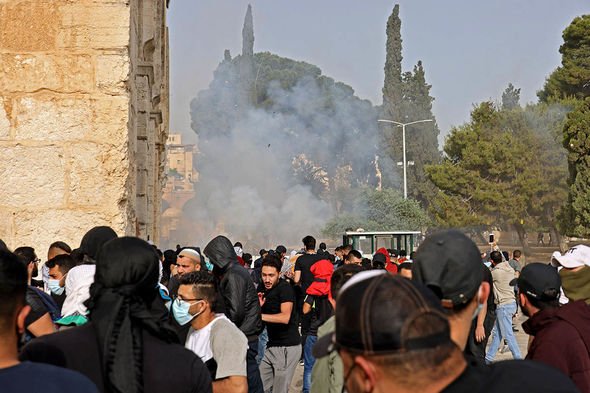 Turkey on Monday called on Israel to "cease attacks" against Palestinians in Jerusalem after further violent clashes that left hundreds injured on the Mosque plaza.
"Israel must stop attacking Palestinians in Jerusalem and prevent occupiers and settlers from entering the Holy Mosque (of al-Aqsa)," Turkish presidential spokesman Ibrahim Kalin said on Twitter, saying bring to the Israeli authorities "all the responsibility for the violence".
"The world must act to end this unending Israeli aggression against unarmed civilians in their own land," he added.
The director of communication of the Turkish presidency, Fahrettin Altun, added by calling on the international community to "put (Israel) in its place".
"We appeal to the Muslim world: it is time to say stop to the cowardly and tyrannical attacks of Israel (…) Let hell burn for the tyrants!" he added on Twitter.
Hundreds of Palestinians were injured Monday in new clashes with Israeli police on the Mosque Plaza in East Jerusalem, after a weekend of violence in the Holy City, according to Palestinian rescuers.
The resumption of violence coincided with "Jerusalem Day", marking according to the Hebrew calendar the conquest of East Jerusalem by the Hebrew state.
On Friday evening, more than 200 people, mostly Palestinians, were injured in clashes between police officers and Palestinians on the Mosque plaza. On Saturday and Sunday, calm returned to the plaza but clashes continued between Palestinians and Israeli police in other areas of East Jerusalem, leaving more than a hundred Palestinians injured, according to the Palestinian Red Crescent.
Following the violence, Turkish President Recep Tayyip Erdogan on Saturday called Israel a "cruel terrorist".
Hundreds of people demonstrated in support of the Palestinians on Sunday evening outside the Israeli consulate in Istanbul, despite containment in force in Turkey to stem the spread of the coronavirus pandemic.