Mc Oluomo Excited As His Daughter Graduates From School In US |Photos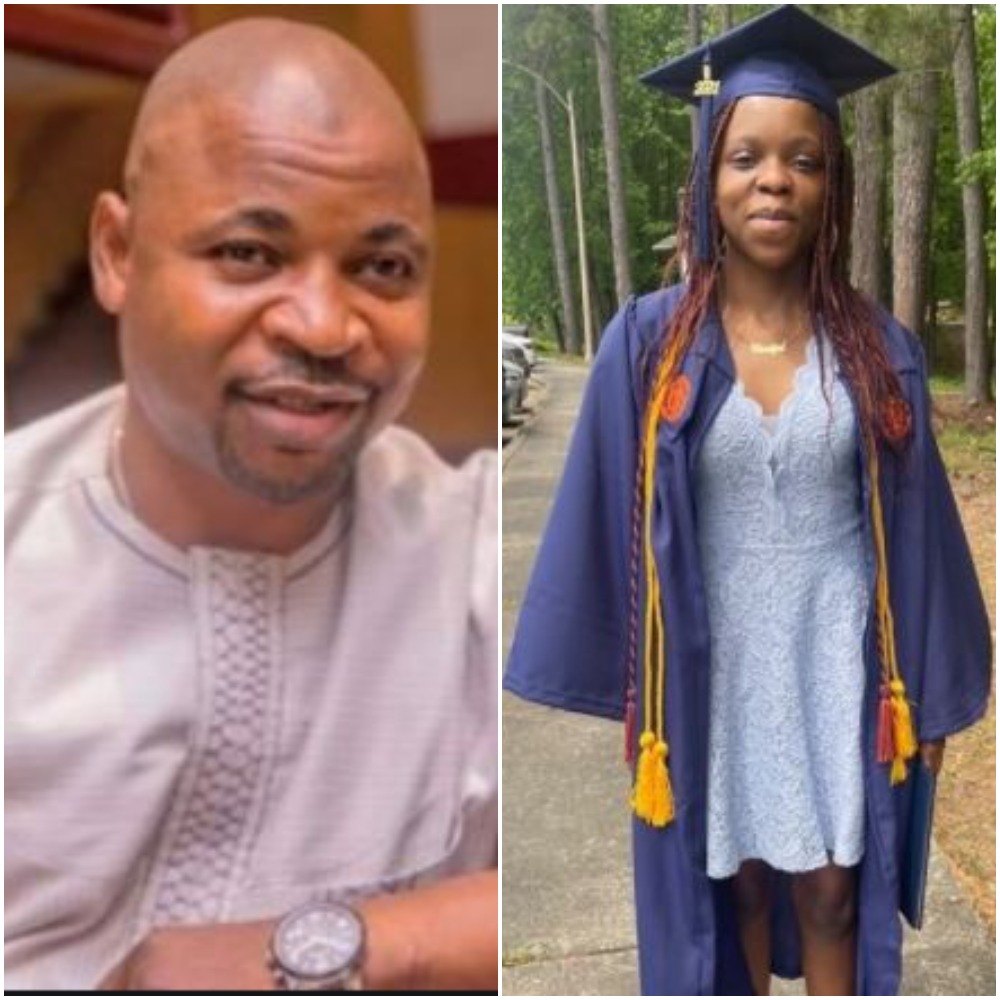 Abisola, daughter of the leader of the Lagos Chapter of the Nigerian Union of Road Transport Workers NURTW, Musiliu Ayinde Akinsanya, aka MC Oluomo, has graduated from a school in the US.
Her father, who's currently in a felicitation mood after she graduated with an associate from Clayton State University yesterday, Monday, May 10th proudly took to social media to share pictures of his daughter at her graduation ceremony while wishing her the best as she continues with her education .
Sharing photos of Abisola, Mc Oluomo wrote;
"My daughter Abisola Akinsanya graduated with an associate from Clayton state university among one of the smart students to be picked from a program called Dual Enrollment. I wish you success as you continue your education on your way to secure another degree in Bachelors! This is the beginning of the rest of your life. Good luck!"
See photos below;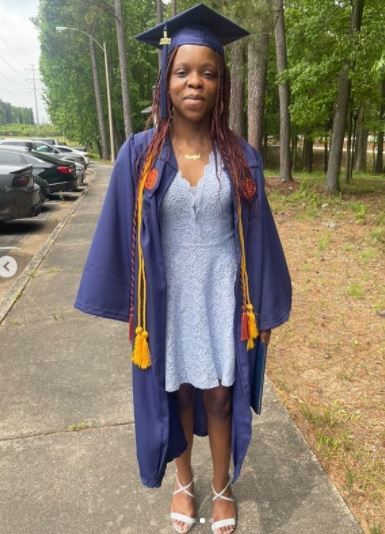 It would be recalled that another daughter of the National Union of Road Transport Workers (NURTW), Lagos Chapter, MC Oluomo, Nofisat recently revealed that she is now a registered nurse in the USA. The excited lady shared the news on her Instagram account, noting that though she was freaking out during the exam, she eventually passed with the minimal number of questions.
She added that she'll now be working at Northside after passing as a registered nurse in the state of Georgia.
She wrote; "Allow me to Reintroduce Myself….
"Ms. Nofisat Akinsanya, BSN, RN. I'm officially a Registered Nurse in the states of Georgia. I passed my NCLEX with the Minimal Number of questions and even though I was freaking out; my support system did not back out once.. Will be working at Northside and I can't wait to begin this journey." "According to Cardi B "My careers taking off, these hoes jogging in place"