Panic In Onitsha As Truckload Of Live Bullets Fall On The Road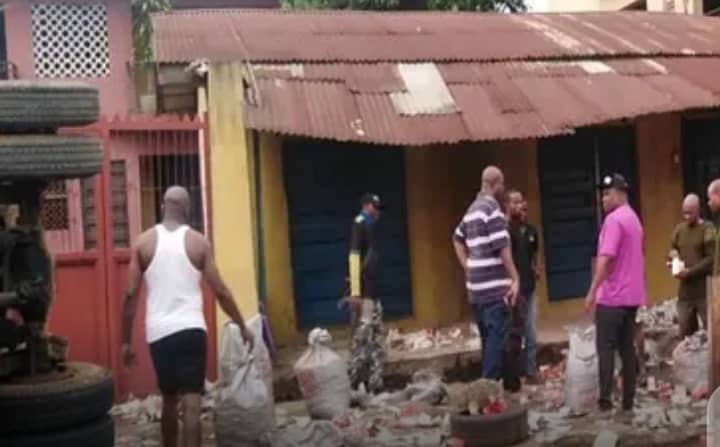 Residents of the commercial city of Onitsha in Anambra State were thrown into panic on Sunday morning after a truck loaded with live ammunition fell down in the area.
It was gathered that the truck fell in the early hours of Sunday just as residents were making their way to church for worship.
The incident generated tension among the residents who raised an alarm before security operatives arrived on the scene to cordon off the area.
The incident however caused panic and apprehension among the residents after the Mercedes Benz 911 truck fell along Awka road in the city exposing cartons of bullets which spilled into the drainage when the truck skidded off the road.
Different eyewitness accounts said the development put everyone in the area on high alert particularly with the recent spate of gunmen attacks in the southeast.
It was gathered when the truck skidded off the road and fell into a ditch, the driver and his mate attempted to quickly conceal the contents but "they could not do much before daybreak when some police operatives arrived the accident scene only to discover the truck was laden with a consignment of live bullets," a source said.
When contacted, the Anambra Police Public Relations Officer, Ikenga Tochukwu, confirmed the lone accident involving the truck but added that he had not been properly briefed about the contents that were spilled.
Meanwhile, there is tension in Karu community, Abuja, after motorcycle operators engaged in violent protests on Sunday.
It was gathered that residents are currently panicking after motorcycle operators destroyed vehicles and attacked residents in the area.
The protest began around 11 am on Sunday, forcing many churches in the area to lock their gates and residents to stay indoors.