Lady Who Tattooed Bobrisky On Her Lap Cries Out After He Mercilessly Beat Her Up |Photos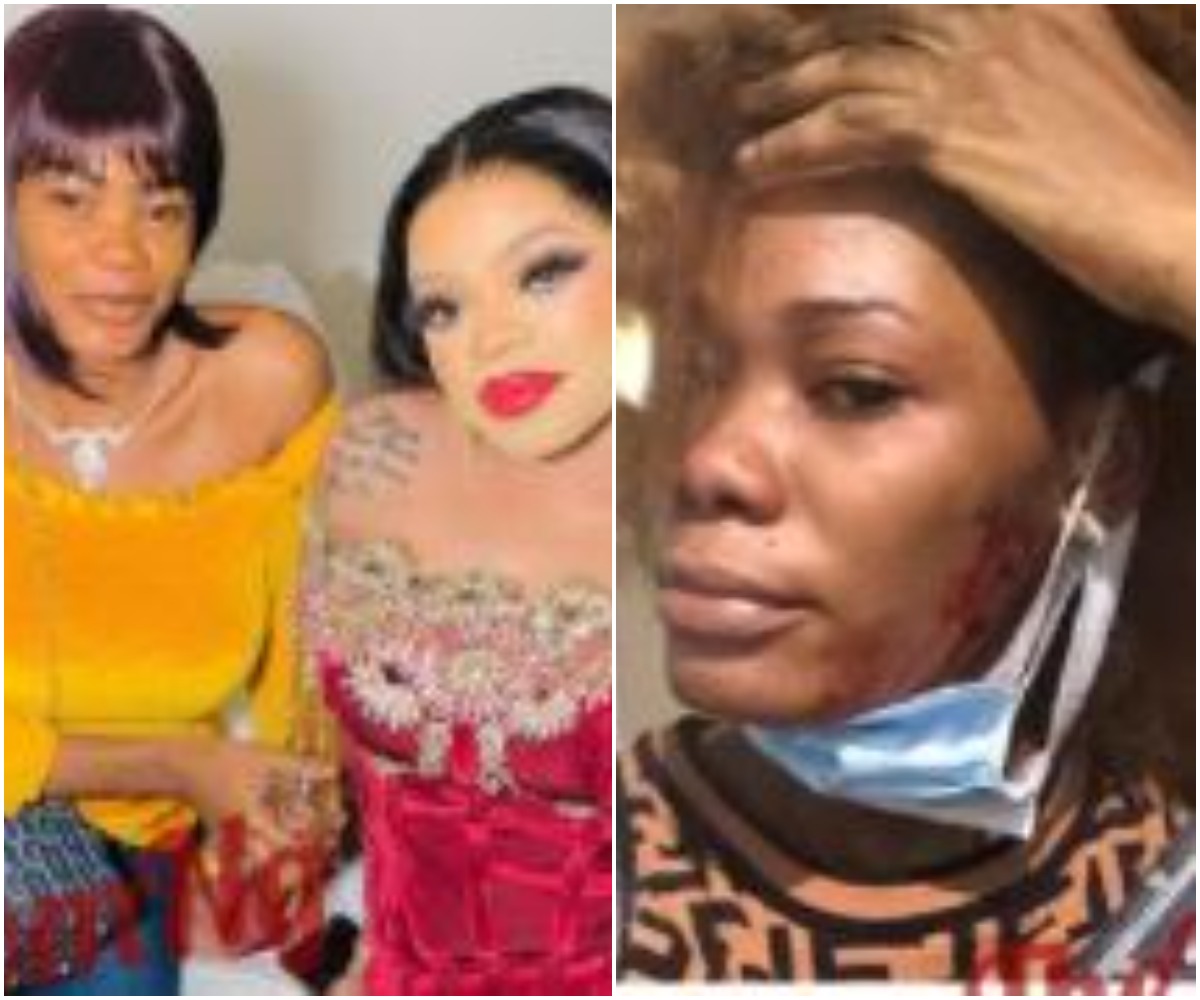 Ivorian Lady, Oye Kyme who tattooed controversial Nigerian crossdresser, Bobrisky on her lap, has called him out on social media for physically assaulting her.
Naija News recalls that Oye Kyme made rounds on social media some months ago after Bobriky invited her to Nigeria for tattooing his face on her lap. However, things went sour, as Oye Kme reveals how the self-acclaimed male barbie beats her up at the slightest provocation.
According to Oye Kyme, Bobrisky hits her with a speaker causing her to bleed for not remembering to call his hair stylist
Sharing photos of her bloodied face, Oye Kyme wrote;
"I don't want to talk about it, but I can't hide it anymore. Last week Sunday this is what Bobrisky did to me because I forgot to call his hairstylist to come and lose his hair, I was trying to explain that u called him, but the day I called him he didn't come. Hence, the next day evening he called me because I forgot to tell him he hit me with a speaker on the face and slap me when I wanted to explain myself and ask me to pick my stuff and leave his house. Where should I go me that i dont know Nigeria so i called my mom on a video call when she sees me crying with blood on my head. She asked me to come back to Ivory Coast! No mother will see this and be happy. I have been facing a lot with him, but i was still holding on because i don't want to leave his house with quarrel or fight but here is the real reason why i came back to my country. I am better am happy with family than crying in a big house because of fame. I gain anything lying to you guys but you can still think what you want!"
In another post, she wrote;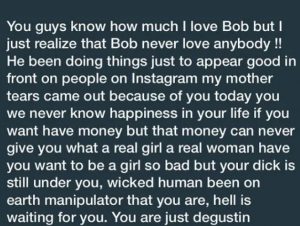 "Am done have been hiding it for so long now am showing your real face to the world wicked human being that lier have been with for 3month supporting you in your lie trying to accept you the way that you are wicked man lier!# sorry for my English am an ivoirian "
See post below;