I am 1000% Gay- Off And On Gay Actor, Uche Maduagwu Cries Out After Being Beaten Again For His Sexuality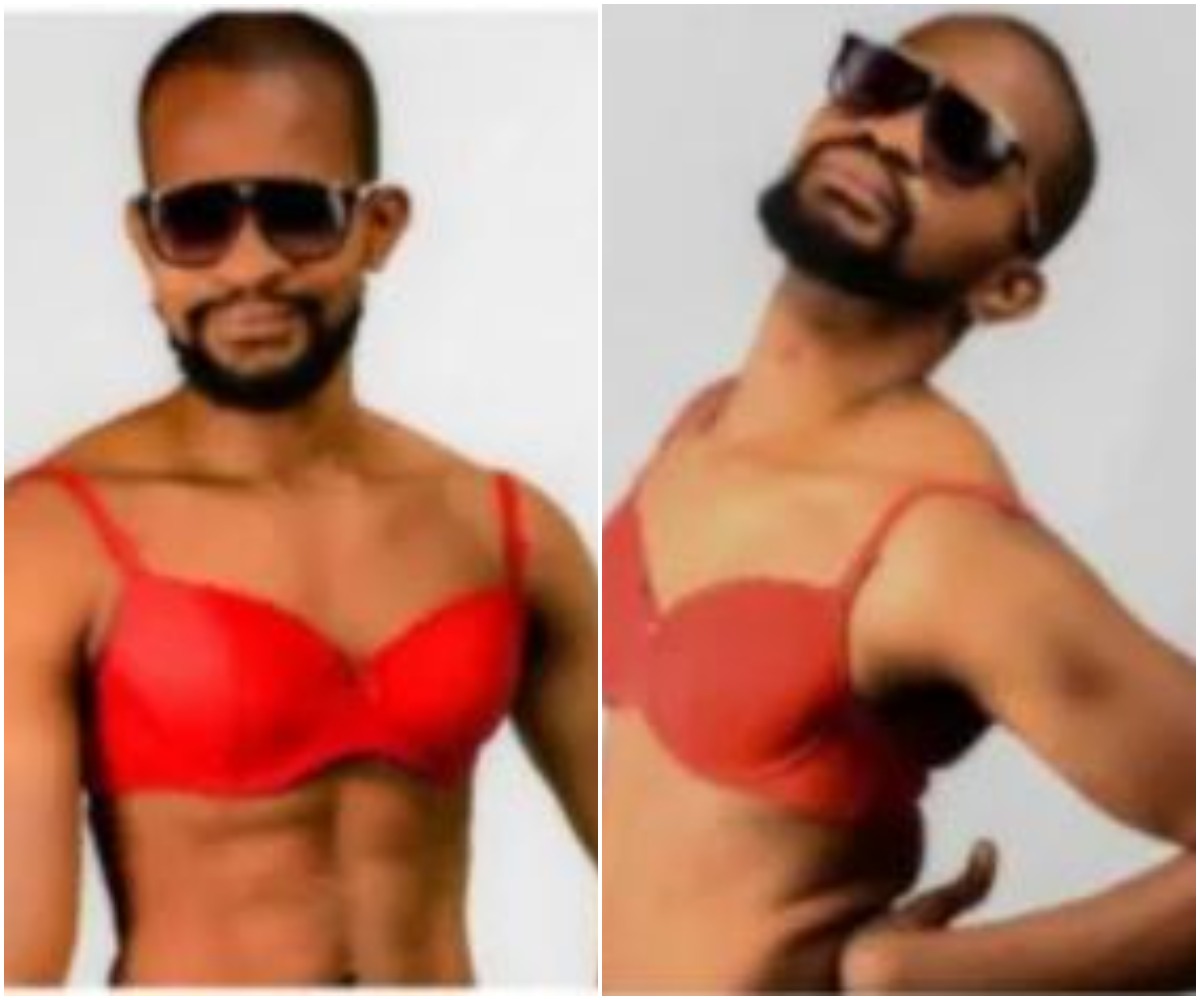 Naija News recalls that Uche Maduagwu made a startling revelation about his sexuality on the 28th January 2021. However, three months after, he came out again to announce he isn't gay.
The story is no different as the Anambra-state born actor via his Instagram, shared another post saying he is 1000% gay while claiming armed men recently beat him for his sexuality.
Taking to social media to reclaim his sexuality, Uche wrote; "I am 1000percent GAY, not even Buhari can take away my Jesus given identity. #ImpeachBadPresident"
He continued;  "A president that can not protect LGBT should go i am a Nigerian before being a celebrity respect my fundamental human right or resign #naija belong to everyone not just kunu drinking fulaniherdsmen #gay #share"
In another post, he wrote; I was arrested, beaten for 3 hours and told to deny being GAY; this government broke me.
"Last month i was arrested along lekki axis by armed security men i wont disclose the particular agency but they came from #abuja i was beaten for hours and told to deny being #gay on social media or they will come back to do worse i cant say more for now because of security reasons #lagos #share"
The controversial actor has continued to lament bitterly over the constant attacks he'd endured since coming out of the closet in January. On Tuesday, 6th, Uche revealed a group of unknown men harassed him because he was gay, announcing he would be leaving the country due to these series of attacks and harassment.
Trouble, however, started for the actor after publicly declaring himself a gay man on his Instagram page on Thursday,28th January.
His caption reads: 'Proudly gay man, appreciate others and #share only love we need to respect peoples choices not to judge them so lets practice Jesus kind of love.