FG Investigating Nigerians Sponsoring Boko Haram – Malami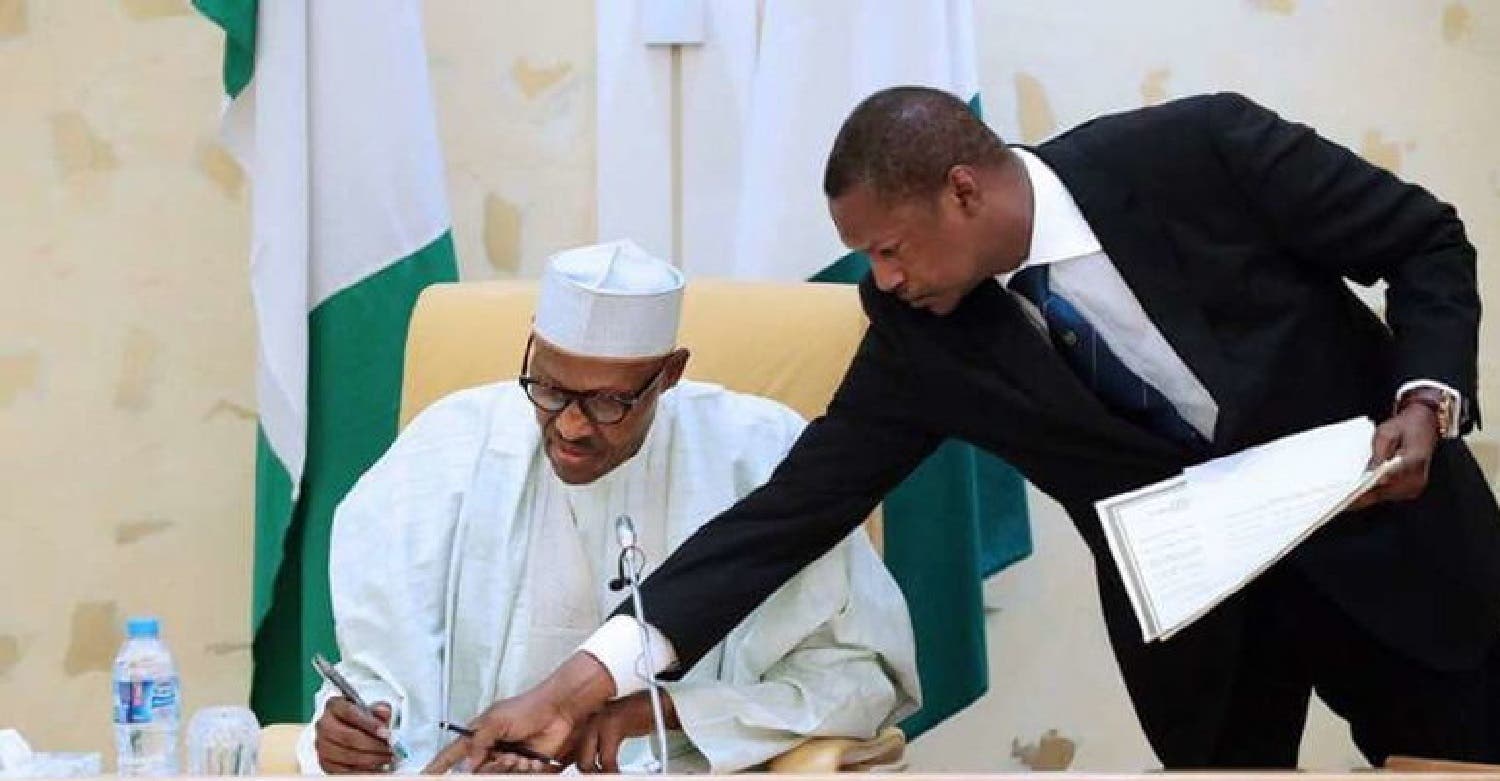 The Minister of Justice and Attorney-General of the Federation, Abubakar Malami has declared that the federal government will prosecute some prominent Nigerians for sponsoring Boko Haram and other criminals in the country.
Malami made the revelation on Friday while answering questions from state house correspondents.
He noted that those to be prosecuted are those found to be culpable in providing fiance to terrorists based on far-reaching investigations.
According to Malami, the list includes businessmen as well as various organizations who have been implicated during investigations conducted and found to be benefitting from terrorism.
He said: "As you will actually know, sometimes back there were certain convictions of Nigerians allegedly involved in terrorism financing in the United Arab Emirates (UAE).
"That gave rise to a wider and far-reaching investigations in Nigeria.
"I'm happy to report that arising from the wider investigation that has been conducted in Nigeria, a number of people, both institutional and otherwise, were found to be culpable.
"I mean some reasonable grounds for suspicion of terrorism financing have been established, or perhaps has been proven to be in existence in respect of the transactions of certain higher profile individuals and businessmen across the country.
"I'm happy to report that investigation has been ongoing for long and it has reached an advanced stage.
"Arising from the investigation, there exists, certainly, reasonable grounds for suspicion that a lot of Nigerians, high-profile institutions and otherwise, are involved in terrorism financing and they are being profiled for prosecution.''
According to the minister, the Federal Government is initiating processes of prosecuting those high-profile individuals that are found to be financing terrorism.
Malami however didn't reveal the specific number of organizations or persons as he noted that investigations were still ongoing and fresh facts are emerging every day.
"As to the number, investigation is ongoing and it has to be conclusive before one can arrive at a certain number, but one thing I can tell you is that it's a large number and they are being profiled for prosecution.
"It is indeed a large number and I'm not in a position to give you the precise number as at now because the profiling and investigation are ongoing,'' he added.
Meanwhile, the Economic and Financial Crimes Commission (EFCC) has denied a viral report that the commission is offering money to anyone with information that could lead to the arrest of internet fraudsters, better known as 'Yahoo Yahoo Boys'.
The Nigeria anti-graft agency in a statement made available to newsmen by its Head, Media, and Publicity, Wilson Uwujaren, distanced the organization from the public notice, urged the general public to disregard the report.