Youths Protest, "Arrest" Father Of Suspected Akwa-Ibom Serial Rapist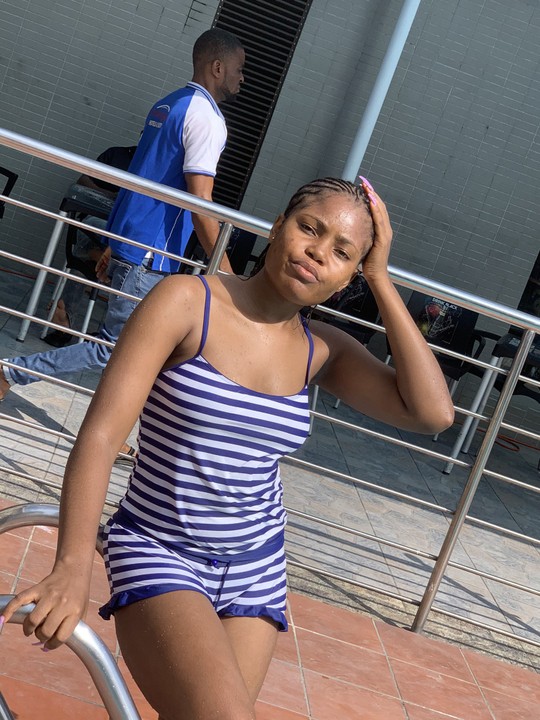 Angry youths from Nnung Ikono Obio in the Oruan Local Government Area of Akwa Ibom State, on Tuesday, stormed the family house of Uduak Akpan, the prime suspect in the murder of a jobseeker, Iniubong Umoren, and vandalized it.
It was gathered that the mob set ablaze the security post of the one-storey family house in protest of the killing of Umoren, a 26-year-old graduate of Philosophy from the University of Uyo.
They also looted the properties in the building before picking up and handing over the father of the suspect to the police.
"They broke the windows and the glass doors with pebbles and sticks, and carted away everything in the building," a source quoted by Punch said.
It will be recalled that the deceased was alleged to have on Thursday, April 29, 2021, went for a "job interview" at an undisclosed location on Airport Road in the outskirts of Uyo.
About two hours later, she reportedly made a frantic phone call where she was heard screaming before the call was abruptly ended. Her phone line has been switched off ever since.
Soon after, social media went viral with her story, which saw the internet being used to unmask her abductor.
Umoren was allegedly lured, abducted and sexually abused to death by Akpan, who hails from the local government.
The action taken by the mob after the incident was confirmed by the youth President of the community, Sunday Essien who said on phone that: "There is nothing happening apart from what you have already heard. It's not good for the boy to kill a fellow human being. We don't know that that was what he had been doing. That is the reason we took this action."
Meanwhile, the House of Representatives has asked the Inspector General of Police, Alkali Baba Usman, to take over the investigation and prosecution of the suspect's killers of a job seeker in Akwa Ibom State, Miss Iniubong Ephraim Umoren.
The House through a motion under matters of urgent public importance moved by Hon. Unyime Idem representing Ukanafun/Oruk Anam federal constituency of Akwa Ibom State also mandated the IGP to ensure the protection of Umoren's family members from harassment, intimidation, and harm.
He said that the lead suspected killer has boasted that he was well connected and will be released from the Police custody scot-free in a matter of days.