Video: Moment Fr Mbaka Appeared To Protesters After His Alleged 'Disappearance'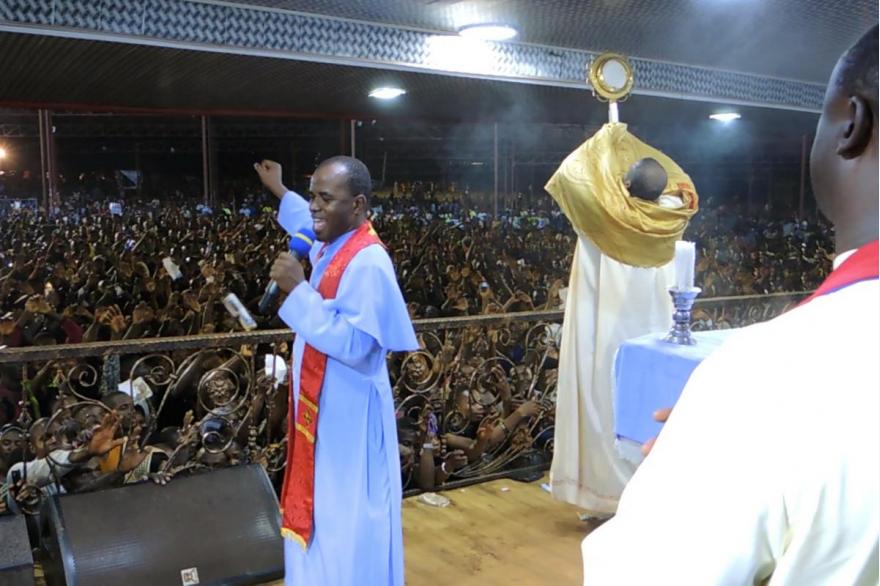 Hours after reports of his disappearance, the spiritual leader of the Adoration Ministry, Rev. Father Ejike Mbaka has resurfaced, Naija News reports.
The renowned clergy whose whereabouts was earlier declared unknown by an Igbo group, however, reappeared to protesters who had gathered at the Bishop's court in Enugu to demand his release by who ever is responsible for his disappearance.
Mbaka in his ride as seen in a video releases a few moments waved at the protesters who could not hide their joy of beholding their spiritual leader.
He asked them to move to his Adoration Ministry where he will address the press.
Watch the video below: