Saraki Reacts As Kaduna Forestry College Students Regain Freedom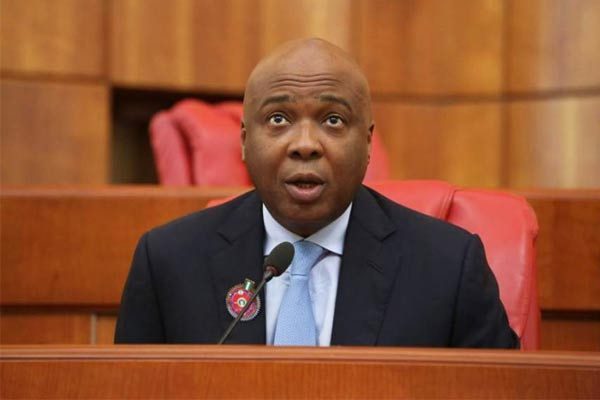 Former Senate President, Dr. Bukola Saraki has called for necessary physical and psychological care and support for the released students of the Federal College of Forestry Mechanisation, Afaka in Kaduna State.
Saraki made the submission in a statement on Wednesday evening following the release of the kidnapped students from their abductors.
As earlier reported by Naija News, the twenty-seven students of Federal College of Forestry Mechanisation, Afaka, Kaduna State, abducted by bandits have been released.
The development was confirmed by one of the people who received the students.
The source noted that the release of the student was facilitated by Islamic cleric, Ahmad Gumi dialogue committee with support from former President Olusegun Obasanjo.
Reacting to the release of the students, Saraki further called on the country's security agencies to continue efforts at bringing the perpetrators responsible for the abduction to book.
He also called for the security agencies and other stakeholders to ensure such events don't happen again.
He wrote: "I join all Nigerians to thank Almighty God for the safe release of the 29 students that were abducted from the Federal College of Forestry Mechanisation, Afaka in Kaduna State.
I hope that the young students — who will undoubtedly be traumatized by this horrific experience — receive the necessary physical and psychological care and support that they require.
At this time, our security agencies must not relent in tracking down all the perpetrators of this abduction and prosecuting them expeditiously under our laws — to serve as a strong deterrent to other nefarious actors.
Moving forward, our security agencies must also work to strengthen the security around all our educational institutions, and bolster their intelligence gathering to keep our nation's students safe from such occurrences in the future."
Meanwhile, the opposition Peoples Democratic Party (PDP) has lashed out at President Muhammadu Buhari, accusing him of 'handing over' Nigeria to bandits and terrorists.
The PDP in a statement on Wednesday by its national publicity secretary, Kola Ologbondiyan said the President has abdicated his responsibilities.
The PDP was making reference to a statement by the Minister of Information, Lai Mohammed who said kidnapping and banditry were not federal offences, hence it was not the responsibility of the federal government to prosecute suspected kidnappers and bandits.
The PDP said the statement by Mohammed is a confirmation that Buhari and the APC have handed Nigeria over to criminals.
Ologbondiyan said Buhari who had promised and expected to lead the war against insurgency and insecurity from the front has now abdicated his responsibilities.