Buhari: We Swore Oath To Always Lie About Printing Money To Nigerians – Amaechi [Audio]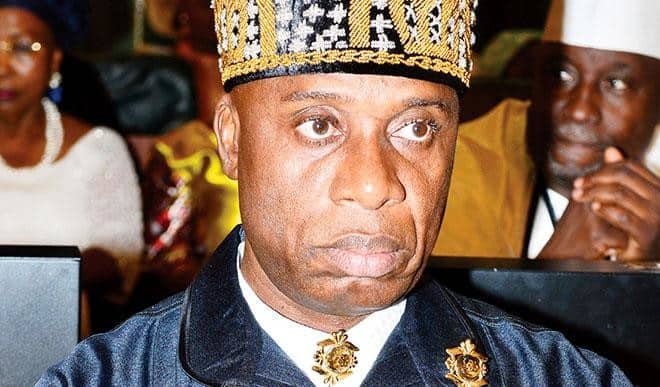 An audio recording has emerged of Nigeria's Minister of Transportation, Rotimi Amaechi, allegedly admitting that President Muhammadu Buhari has always ordered the CBN to keep printing money since 2015.
In an interview with journalists prior to the 2019 general election, Amaechi also disclosed that they swore an oath never to publicly admit to Nigerians that the government was on a printing spree of the national currency.
"And most of you didn't know at the time we took over, most Nigerians don't even know because we have sworn to an oath not to tell anybody we were printing money," Amaechi could be heard saying in the audio obtained by PeoplesGazette.
"Do you know when a country prints money? When it has no money at all," he said. "We were just printing money to pay debt."
It may be recalled that Naija News had earlier reported that Edo State Governor, Godwin Obaseki, had accused the federal government of printing N60 billion to support states' allocations in March.
"When we got FAAC for March, the federal government printed additional N50-N60 billion to top-up for us to share," he had said.
Reacting, Nigeria's Minister of Finance and Budget Planning, Zainab Ahmed, had said the claim by the Edo governor is a lie.
She also described as sad a situation where a sitting Governor can make such an allegation.
She said: "The issue that was raised by the Edo State Governor for me is very, very sad. Because it is not a fact."
But the Governor of the CBN, Godwin Emefiele stated that the money was meant as loan from the apex bank.
"If you understand the concept of printing of money, it is about lending money. There is no need for all the controversy around money printing as if we are going into the factory to print naira and then distribute on the streets," Emefiele had said.