Embattled Isa Pantami Extends NIN-SIM Linkage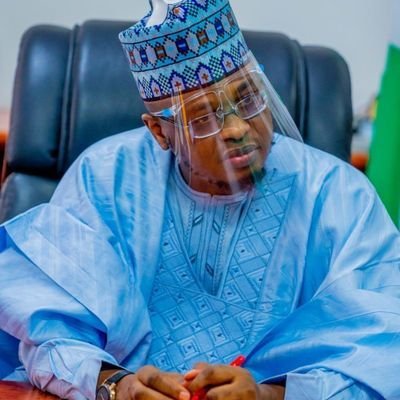 Nigeria's Minister of Communications and Digital Economy, Malam Isa Pantami has extended the ongoing National Identification Number (NIN) and Subscriber Identity Module (SIM) integration exercise.
Naija News reports that the NIN-SIM linkage exercise has now been extended till June 30, 2021.
This was contained in a statement jointly signed by the Director, Public Affairs, Nigerian Communications Commission, Ikechukwu Adinde; and the Head, Corporate Communications, National Identity Management Commission, Kayode Adegoke.
The minister, who has been under fore of late over his past pro-Taliban radical comments, was also said to have disclosed that 54 million SIM cards have been linked with NIN.
Naija News reports that Pantami had once revealed how joyful he used to feel with the killing of those he considered infidels.
The minister said this in three audio recordings of his teachings in the 2000s, when he condemned deadly operations of the then Al Qaeda and Taliban elements who were on a campaign to obliterate the West and conquer other parts of the world.
Pantami in his submission while responding to audience questions about his views on the then leader of the terrorist group, Osama Bin Laden, stated that he still considers the leader of the extremists a better Muslim faithful to himself.
But the minister recanted the comments, saying that he has "changed several positions taken in the past based on new evidence and maturity."
Meanwhile, President Muhammadu Buhari in a statement stated that he would not sack his Communications minister.
In the statement by Garba Shehu, his media assistant, Buhari said Pantami's ordeal in the hands of those calling for his sack was not about his past utterances but about his current job as a minister.
Buhari backed Pantami's explanation that he was young when he made those statements and that his position had since changed.