Identity Of Bandits' Leader Holding 29 Kaduna Students Exposed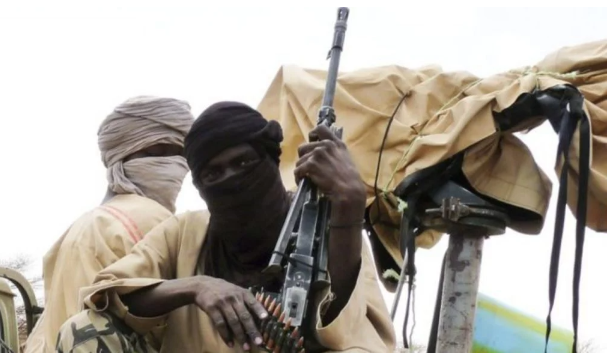 The identity of the bandit's leader holding twenty-nine students abducted from the Federal College of Forestry Mechanisation, Afaka, Kaduna State, has been revealed.
According to intelligence source, Buderi Isiya, who is in his late 20s has a large number of followers and herds of cattle across Kaduna State.
Isiya has not been captured despite coordinating several kidnapping operations due to the sophisticated and deadly weapons his gang possesses, making him hard to capture.
According to Daily Nigerian, Buderi Isiya also has close operational ties with Zamfara bandits' leader, Dogo Gide, who controls the southern part of the Zamfara forest.
Dogo Gide was the one who shot the famous bandits' leader, Buharin Daji, in March 2018.
Isiya is currently holding 29 students of the Federal College of Forestry Mechanization, Afaka, who were abducted on March 11.
Thirty-nine students were abducted from the college, while 10 were released two weeks ago after payment of ransoms by their parents.
The kidnappers had demanded N500 million in ransom from the Kaduna State government but the state Governor, Nasir El-Rufai vowed that his administration would not negotiate with bandits.
The development saw the bandits reach out to parents of the remaining students to demand ransom.
A source said, "If you look at the video he released, you will hear him ordering the victims to speak so that ransom would be paid on time," a source stated
"Buderi killed many security agents and civilians. Last year, his gang killed four policemen. He buys arms and ammunition to maintain his primacy. He is very ruthless and deadly.
"He has thousands of cattle scattered in different locations of the state. He also controls a number of camps," the source added.