How Baptist Church Lost 35 Members To Bandits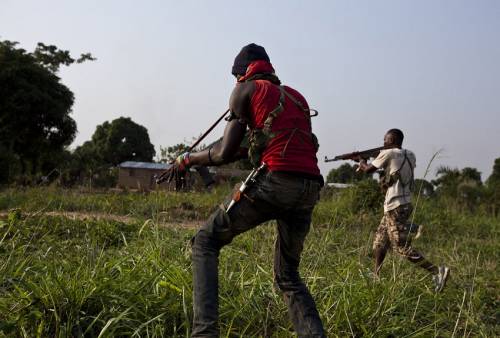 No fewer than 35 members of the Baptist Church in Kaduna State have reportedly died in the hands of bandits in recent attacks.
Lamenting over the gruesome and heartlessness of the armed bandits in the state, the President of the Kaduna Baptist Conference, Rev. Ishaya Adamu Jangado said at least 145 members of the church sustained degrees of injuries from the attacks that happened between January to April this year.
Rev. Jangado berates the security situation in Kaduna saying that "it's so sad that we wake up with the daily heartbreaking news of killings and kidnapping of our people in Kaduna State."
He added, "It is on record that in Kaduna Baptist Conference, from January to April 2021, our members have gone through the agony of kidnapping and killings of their loved ones."
Among other places where their members have been killed and kidnapped, Rev. Ishaya Adamu Jangado gave some names as Buruku, Gadani, Gwagwada, Kasuwan Magani, Kakau, Sabon- Tasha and Udawa Baptist associations.
Naija News understands that the most recent of the said attacks happened on 25th April 2021 when gunmen stormed Haske Baptist Church in Manini Village and killed one Doctor Zakariah Dogo Yaro and kidnapped four other people.
The statement observed, "This is inhuman and unacceptable. Kaduna Baptist Conference condemn this act and call on the government to take immediate necessary action to arrest the perpetrators and put to an end this evil that is ravaging our state and country."
Kaduna Baptist Conference, therefore, commiserated with all members of Haske Baptist Church Manini in Chikun Local Government Area of the state, other victims of these ungodly attacks, the Baptist family and the Christian community.
The statement urged people to watch and pray as they also called on government to do their constitutional duties in order to ensure
normalcy is restored to the state.