2023: Why North Will Choose Tinubu Over Atiku – Suleiman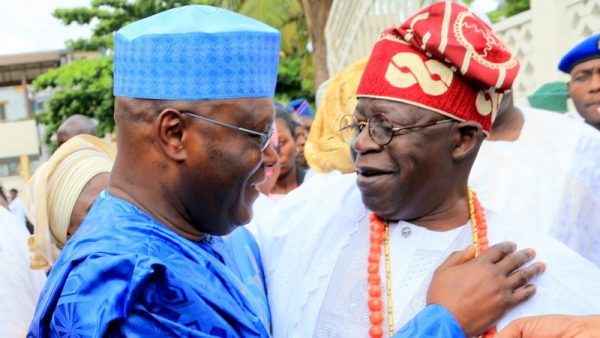 The Director-General of Tinubu Support Organisation (TSO), Aminu Suleiman has declared that the North will support the candidacy of Asiwaju Bola Tinubu in the 2023 presidential election.
Explaining why he believes the north will accept Tinubu as their presidential candidate, Suleiman said since the APC leader was accepted and allowed to do his birthday colloquium in Kano which is the heart of the north, other states will also accept him.
He said this during one of the meetings of the organization where he added that Tinubu is the right person to take over from President Muhammadu Buhari in 2023.
In his words, "Asiwaju Tinubu's Colloquium in Kano showed that he is well accepted by the northerner. If someone is accepted in Kano, the heart of the north, it means he is accepted in the whole north.
"If Kano accepts you, then you can be rest assured that you will be accepted by Jigawa, Kaduna and other northern states," he said.
He noted that northerners are not ready to support Atiku Abubakar even if he gets his party's ticket for the 2023 presidential election.
"For Asiwaju Tinubu to have given Atiku and Ribadu (Nuhu) tickets on the platforms under his (Tinubu's) control, this shows that he is a true leader. He can contest then but he considered the duo. Northerners are not ready to vote for Atiku this time around, we have supported him so many times," he boasted.
Meanwhile, the opposition Peoples Democratic Party (PDP) has condemned the suspension and fining of Channels Television by the National Broadcasting Commission (NBC).
Naija News reports that NBC on Monday suspended Channels TV's programme, 'Politics Today', and fined the television station N5 million for breaching the broadcast code.
The acting Director-General of NCC, Prof. Armstrong Idachaba, took the decision in a letter to the Managing Director of Channels TV titled, 'Inciting Comments By Proscribed Group: Politics Today'
The commission accused the TV station of allowing a leader of the Indigenous People of Biafra (IPOB) to make secessionist and inciting declarations on air without being cautioned or reprimanded by the station.
NBC described it as contrary to the broadcast code. It also accused the station of allowing the guest speaker to allegedly make derogatory and misleading statements about the Nigerian Army, despite being proscribed by a court of law.
But in a statement on Monday, the PDP described as draconian, the reported suspension and fine of N5 million slammed by NBC on Channels Television over alleged violation of broadcasting code.
The party said without prejudice to the issues raised against Channels Television, the reported hasty clampdown, without the benefit of caution, was suggestive of intolerance and high-handedness by the regulatory body.
Source: Naija News