How Boko Haram Insurgents Raped Niger Housewives After Consuming Cooked Meal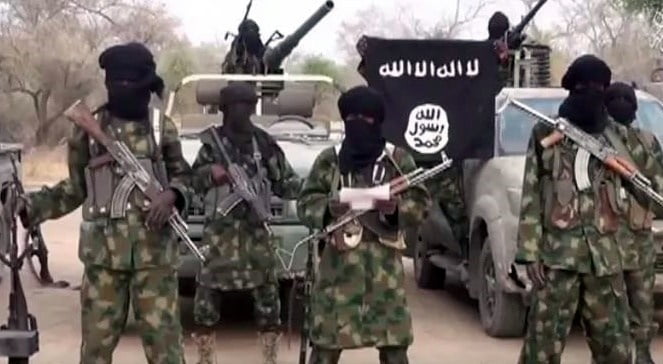 The Youth Leader in Kuchi, Munya Local Government Area of Niger State, Bulus Esu, on Monday narrated how Boko Haram terrorists raped some housewives whom they asked to prepare meals for them.
Esu stated this when the state Governor, Abubakar Sani Bello visited the camp hosting the Internally Displaced Persons (IDPs) on Monday.
The Youth Leader disclosed that the terrorists two weeks ago, requested N5 million ransom from the people to avoid being kidnapped, he said despite paying the ransom, the armed group still abducted them.
"When they came back the next time, they asked the women to cook food for them after which they still raped the women."
"For three weeks now there is no person living in Kuchi town and there is no food for the fleeing villagers. The armed men have entered very deep into the area and have overrun several villages. They have occupied Kuchi where they now sleep as their homes."
The governor also said Boko Haram fighters have forcefully taken over the wives of some of the villagers.
"I am confirming that there are Boko Haram elements around Kaure in Shiroro local government of Niger state. I am confirming to you now that they have taken over the wives of people by force and attached to Boko Haram members," he said.