Twitter May Suspend Keyamo, Removes Tweets On Eedris Abdulkareem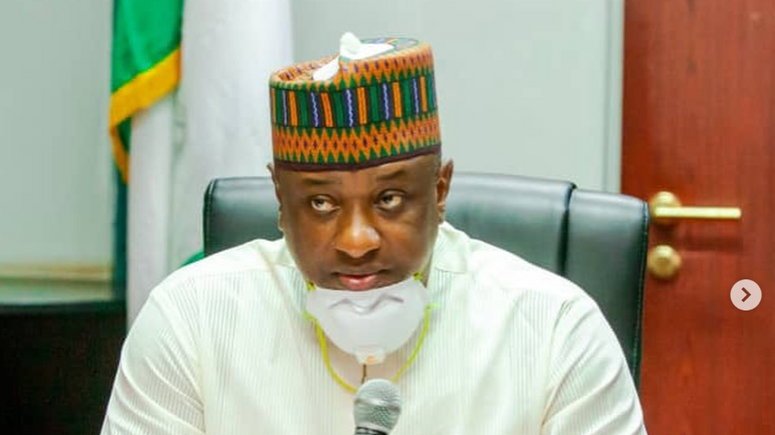 Microblogging site, Twitter,  has deleted tweets in which Nigeria's Minister of State for Labour and Employment, Festus Keyamo shared private messages and the telephone number of musician, Eedris Abdulkareem.
Keyamo, a former Delta governorship aspirant, had accused Eedris embarrassing him in his new song after he had already begged him unsuccessfully for financial support.
The minister then shared private conversations he had with the artist three years ago as evidence of his claim that he was hustled for money, drawing widespread condemnation.
Privacy rights advocates had condemned Keyamo for his unethical conduct, saying his action could subject the musician to harassment.
Twitter later took down Mr Keyamo's offensive posts.
The minister may also be suspended for failing to take down the tweets by himself despite repeated pleas to do so from Nigerians, forcing Twitter content managers to take the action by themselves.
Naija News reports that Eedris had on Tuesday dropped 'Jaga Jaga' reloaded, a remix of his 2002 hit song of the same title.
In the song, Abdulkareem aimed a dig at Keyamo, alleging that the minister has ditched his characteristic vocal criticism of societal ills because he has "joined cabal to chop money.".
Keyamo in a tweet on Saturday however claimed Eedris had approached him in 2018 when he was named Director of Strategic Communications for Buhari Campaign Organisation and wanted to join the group for a fee.
He claimed he told the artist that he had no budget for such.
The minister added that the singer thereafter begged him for a loan of over three million naira to pay for his hotel bills in Abuja and also cater for his sick mother.
Keyamo who showed screenshots of chats between both of them also said Eedris Abdulkareem begged to be introduced to the Attorney General of the Federation, Abubakar Malami; the Minister of Transportation, Rotimi Amaechi; and the Secretary to the Government of the Federation, Boss Mustapha.
"Shortly after this episode when he could not penetrate the system to get the money he so desperately wanted, he then endorsed Atiku and called Buhari a 'fraudster'. But we decided to ignore his weak voice of opposition.
"After our victory, he went berserk and joined every protests against the same Buhari whom he wanted to serve with his whole 'body and soul', but needed money to do so. He has been mentioning my name specifically at occasions as if I am the cause of all his troubles in life," Keyamo had said.
Reacting in a statement on Sunday, Eedris Abdulkareem said, "When he [Keyamo] was in prison, I stood by him, I fought (Olusegun) Obasanjo on behalf of all the comrades in prison. I released Jagajaga. When my mother was dying, I reached out to a brother, or one I thought was a brother and a comrade. Could he have helped, yes, did he help, NO…such was the wickedness of his heart that he munched and kept personal details for three years…real Hallmark of a Blackmailer!
"In 2018, I still thought the man was a comrade. Thought he could effect change in the government he served. Then he joined the cabal, he became inner caucus and held the steering wheel spiralling Nigeria into doom. He joined to crush the revolution of the youths, he joined the cabal. The cabal which mowed down our youths at LEKKI TOLL GATE.
"With a vexed spirit, I went again to the studio for 'Jagajaga Reloaded' and the Blackmailer went to town. The cabal is awoken. The cabal is hit. The cabal is in pain. The cabal is failing. The cabal will fall."
Source: Naija News