Killing IPOB's Ikonso Biggest Mistake Since Killing Of Boko Haram's Yusuf – Fani-Kayode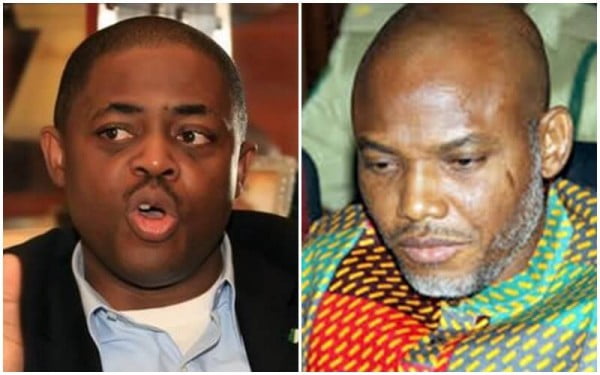 Former Minister of Aviation Femi Fani-Kayode has described the killing of IPOB and ESN Commander, Ikonso, as the biggest mistake Nigerian state has made.
In a post on his Twitter page on Sunday, Fani-Kayode noted that this mistake was equal to the killing of Mohammed Yusuf, the founder of Boko Haram insurgency.
According to the PDP stalwart, the killing of Ikonso has succeeded in radicalising pro-Biafra group IPOB.
Fani-Kayode wrote: "The biggest mistake that the Nigerian state has made since the killing of Mohammed Yusuf, the erstwhile leader of Boko Haram, is the killing of Ikonso the IPOB & ESN Commander a few days ago.
"This single act has radicalized IPOB & will have consequences. It is sad & unfortunate. We must pray for peace."
It will be recalled that Ikonso was killed in Imo State during a joint operation by security forces comprising the Nigeria Police Force and their counterparts from the Nigerian Army and Department of State Services (DSS).
As reported by Naija News, Commander Ikonso was killed during the gun battle between security operatives and the insurgents while six of his fighters were also arrested.
The encounter happened in Awomama Village Oru East LGA of Imo State.
Reacting to Ikonso's death, IPOB had said, "The killing of the heroic innocent Biafrans protecting our communities and towns from Fulani terrorists herdsmen masquerading as cattle herders in cold blood is very painful."
The statement added, "The Supreme Court Administrator of Imo State Hope Uzodinma and all those who had a hand in this wickedness will pay dearly.
"Hope Uzodinma and his cowardly Nigerian security agencies that cannot confront Fulani terrorists but only flex their muscles when they see Biafra agitators. For murdering Ikonso, the ESN (Eastern Security Network) unit commander in cold blood, Uzodinma has stirred the hornet nest! He should get ready for a sting."