Police, Other Security Agents Foil Jailbreak In Kano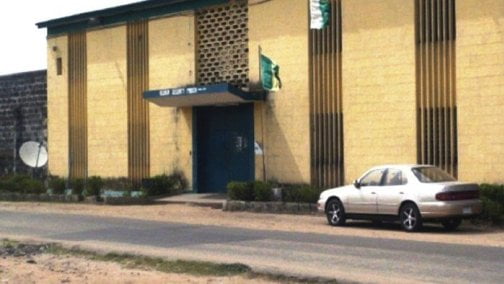 Operatives of the Nigeria Police Force and other security agents prevented a jailbreak by inmates of Kurmawa prison, located around the emir's palace in Kano State.
Sporadic gunshots were heard within the area where the prison is located, as residents prepared to break their Ramadan fast on Thursday evening.
Spokesman of the Nigerian Correctional Service in Kano, Musbahu Nasarawa, confirmed the incident, adding that the inmates attempted to cause pandemonium but were resisted.
"We have put down the rebellion through the concerted efforts of the prison officials," the spokesman said.
Nasarawa explained that violence broke out when prison officials attempted to retrieve illicit items found with some of the prisoners.
Unconfirmed reports had initially claimed that the commotion was the result of the poor quality of food the prisoners were served when they wanted to break their fast on Thursday.
Nasarawa, however, denied the claims that the crisis was the result of a lack of food items or poor quality of food for the inmates.
He added that normalcy has now been restored to the area.
Meanwhile, Alex Osaghae, an officer of the Nigeria Security and Civil Defence Corps (NSCDC), has been reportedly killed by some unknown gunmen.
Naija News understands that the security agent was killed by the assailants who attacked the home of Victor Imagbe, the Bursar of the University of Benin (UNIBEN).
It was gathered that the heavily armed men invaded Imagbe's resident along Sapele Road in Benin City on Thursday, April 22 in an attempt to kidnap him.
However, Osaghae who is said to be on guard at the time got killed while trying to sabotage the attack by the blood-thirsty assailants who also took away his rifle.
A police officer attached to the Edo State Police Command confirmed the incident. He said the command had commenced manhunt for the perpetrators of the dastardly act.