Former Chad President Idriss Deby To Be Buried Today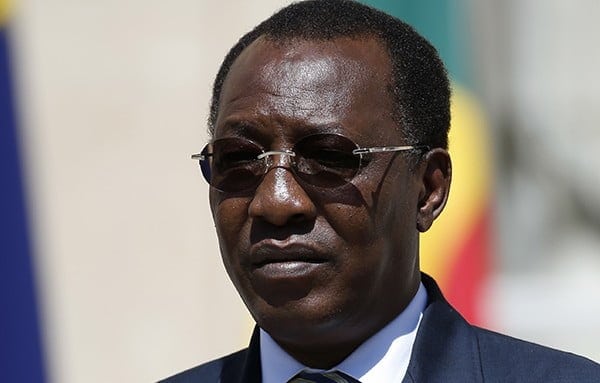 Killed Chad ruler Idriss Itno Deby will today, Friday, be buried with world leaders expected at the ceremony.
Naija News gathered that President Emmanuel Macron of France, the former colonial power, will attend the ceremony along with a dozen other heads of state and EU foreign policy chief Josep Borrell.
The funeral, complete with military honours, is scheduled to take place in the morning in N'Djamena's main square, La Place de la Nation.
The ceremony is to be followed by prayers at the capital's Grand Mosque, after which Deby is to be laid to rest alongside his father in the village of Amdjarass next to his birthplace Berdoba, in the far east of the desert country near the border with Sudan.
Chad, with a well respected fighting force, is central to the West's fight against jihadists in the Sahel, where myriad Islamist extremist groups operate.
France's 5,100-strong Barkhane anti-jihadist force is headquartered in N'Djamena, capital of the country of 16 million.
Chad was thrown into turmoil by Deby's death, which was announced on Tuesday, just the day after he was declared the winner of an April 11 election — giving him a sixth mandate after 30 years at the helm.
The army said Deby had died on Monday from wounds suffered while leading troops in battle against rebels who had launched an incursion from neighbouring Libya.
Deby who ruled the country for over 30 years was replaced by his son, Mahamat Deby aka Kaka, a four-star general.
Chadian rebels had rejected of the transition put in place by the military, the rebels said they were advancing on the capital N'Djamena to dislodge the ruling transitional military council and would launch an offensive on the capital, N'Djamena, after Deby's funeral.
Categorically rejecting the transition put in place by the army headed by Deby's son, General Mahamat Kaka, the rebels announced that they are only a hundred kilometres from N'Djamena, the Chadian capital, and that 'they would launch an offensive in 48 hours, right after the president's funeral ceremony.
"His son wants to organize the transition on his own, but we are 100 kilometres from the capital for the moment. In 48 hours, we will start the fire, the rest of the Generals will be captured. We, our problem is to take the capital and reorganize the transition to hand over power to civil society, not to another soldier. Our struggle continues for the moment. We are waiting in 48 hours after his burial, we will start the fire, "said a member of the rebel group.
He adds that "Chad is not a monarchical country. Chad is a constitutional country and its child does not have the right to access power. Normally, in the absence of the President of the Republic, the President of the National Assembly is supposed to take over power because, with us, there is no prime minister, no vice-president."