How Nigerian Military Can Tackle Insurgency – Ndume Reveals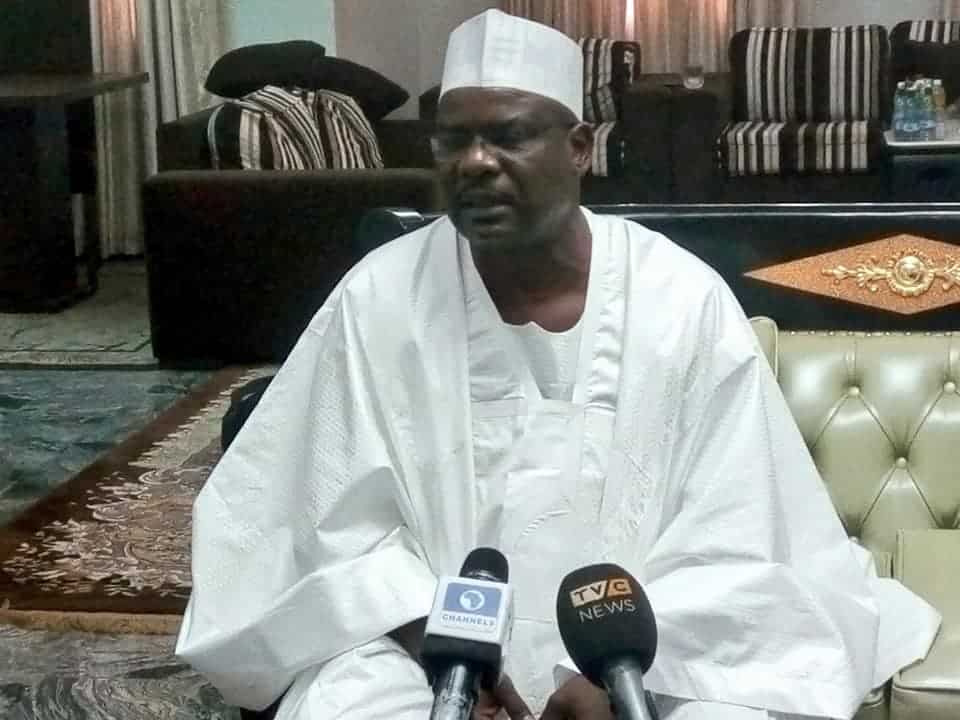 The Chairman, Senate Committee on Nigerian Army, Senator Ali Ndume had revealed how the Nigerian military can effectively tackle insurgency in the country.
Speaking on Wednesday after a closed-door meeting with the Chief of Army Staff, Lt-Gen. Attahiru Ibrahim, at the Army headquarters in Abuja, Ndume asked the federal government to fund the army in order to win the war against insurgency.
The popular lawmaker asked the government to fund the Army before setting a timeline to tackle insurgency and banditry in the country.
Ndume said the military must be given money, more personnel, and equipment to carry out their assignment before been given a timeline to defeat the insurgents.
He said the Army has the daunting task of mitigating the various security challenges that in the country, and the National Assembly is very important in terms of giving the necessary legislative support to the Nigerian army.
Speaking on the utilization of funds so far given to the military and other procurement issues, Ndume said that can only be talked about when the army is adjudged not to have performed to expectation, and what matters now is tackling the various security challenges in almost all the regions of the country.
He assured that the National Assembly will always give necessary support to the Nigerian Army when it comes to the issue of budget and supplementary budgets submitted before the lawmakers.
Meanwhile, the British government has replied to the Muhammadu Buhari-led federal government after it kicked against the granting of asylum to members of the Indigenous People of Biafra (IPOB).
The British High Commission stated on Wednesday that all asylum and human rights claims from Nigerian nationals will be considered on their individual merits in accordance with its international obligations.
The commission added that it has a proud history of providing protection to those who need it, in accordance with its international obligations under the Refugee Convention and European Convention on Human Rights.
Source: Naija News