Senators Consider Bill To Capture Cow, Goat Data In Nigeria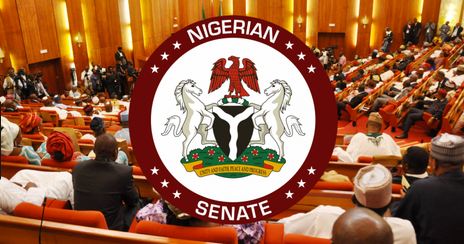 A bill seeking to create a national database for cows, goats, and other animals in the country is currently before the Nigerian Senate.
The bill, Naija News understands seeks an act to provide for National Livestock Bureau and scaled second reading at Tuesday's plenary session.
The bill is sponsored by the Senator representing Niger South in the National Assembly, Muhammad Enagi.
Enagi explained that livestock identification by the agency will include ownership and other details including their origin, birthplace, sex, and breed.
According to the provisions of the bill, the bureau will be in charge of the identification, traceability, and registration of livestock such as cows and goats to among other things curb cattle rustling in Nigeria.
The bill further seeks to create a national livestock identification database; control movement of livestock and ensure their management to prevent disease outbreaks.
The also wants the proposed bureau to be charged with ensuring food safety, transparency and information in the food chain, as well as the prevention of cattle rustling to end the prolonged farmer/herder conflict in Nigeria.
The agency will also monitor the movement of livestock including animal products being imported into, or sold in, Nigeria if the bill is passed and actualized.
The bill has been referred to the Senate Committee on agriculture and rural development for further action.
Meanwhile, the Federal Government has denied that it is planning to shut down schools nationwide over the rising insecurity in the nation.
Recall that schools in Northern Nigerians have experienced series of mass abductions by gunmen in the North, a situation which has led to the closure of some schools in the country.
But the federal government insisted that it will not stop school activities despite the attacks on learning institutions across the country.
Minister of State for Education, Chukwuemeka Nwajiuba, made this known while speaking on how insecurity is affecting schools, in an interview on Channels Television on Tuesday.
He said the motive behind the attacks was for schools to be permanently closed, adding that the federal government was working seriously to address the situation.