A Reasonable Govt Won't Allow You Remain In The Cabinet – Wike Blasts Pantami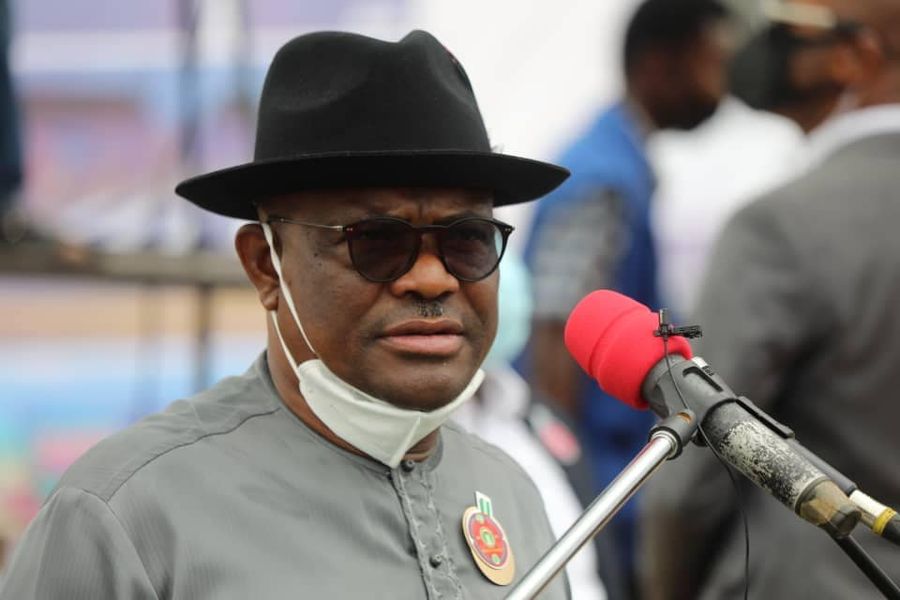 Rivers State Governor, Nyesom Wike has told the Minister of Communications and Digital Economy Dr. Isa Pantami to immediately resign his appointment.
The Governor lamented that in saner climes, Pantami would have been sacked but the All Progressives Congress (APC) led federal government is known to always shield its members with questionable characters.
Wike spoke on Tuesday amidst the controversies surrounding allegations that Pantami has links with terrorist organizations including Boko Haram and others.
Reacting to the allegations, Wike was quoted by his Special Assistant on Media, Kelvin Ebiri to have declared on Tuesday during an interview with AIT that the best solution is for Pantami to resign.
"I don't understand why a reasonable government will allow such a person to be in the cabinet," he said.
"But you were here when DSS wrote a report against (Ibrahim) Magu. What happened? Look, I have never seen a country that your secret service wrote a report about the nominee of Mr President, questioning his character and the rest, and that he is not appointable. What happened? So, what are you talking about. What removed Magu is a power play."
Wike also condemned the National Working Committee of the Peoples Democratic Party (PDP) declaring that they should have taken disciplinary actions against former Niger State Governor, Dr. Mu'azu Babangida Aliyu, who recently disclosed that he and some other northern governors worked against the re-election bid of former President Goodluck Jonathan in 2015.
He argued that those in leadership should operate without fear or favour but it is saddening that many leaders are indecisive and have made some people untouchables.
In his words, "If I was the leadership of the party I would have suspended Aliyu for that comment he made. But, you see nothing will happen. The National Working Committee will not do anything. Why? They need Aliyu to support them.
"I cannot understand why you are a leader, so to speak, you come out and tell the world why you fought your party. I have never seen a thing like in my life. Assuming you did it, you now want to rub it on them and that nothing will happen.
"If I was the leadership of the party, I would have suspended Aliyu and heavens will not fall. What does he want to achieve. This was 2015, we have done 2019 election. Jonathan had lost in 2015, why do you come out now to say how you fought him. Look at where we are today. So, you are telling us you made us to be in this position where we are.
"You are telling Nigerians that you are one of those who have kept Nigeria in this state that we are. And then the National Working Committee will not do anything because Aliyu Babangida is one of the untouchables."
Meanwhile, the Oodua People's Congress (OPC) has berated the former Chief of Army Staff, General Abdulrahman Dambazau, for comparing the group and IPOB to Boko Haram.
Otunba Waisu Afolabi, who heads Frederick Fasheun's faction of OPC, reminded Dambazau that there was no federal character in terrorism, according to The Nation.
Afolabi described as narrow-mindedness, displayed mischief and prejudice for the former Chief of Army Staff to have compared OPC to Boko Haram terrorists, stressing that the South-West has no history of breeding terrorists like Northern Nigeria.
Source: Naija News