Sade Adu's Transgender Son, Izaak Ties The Knot With The Love Of His Life, Emily |Photos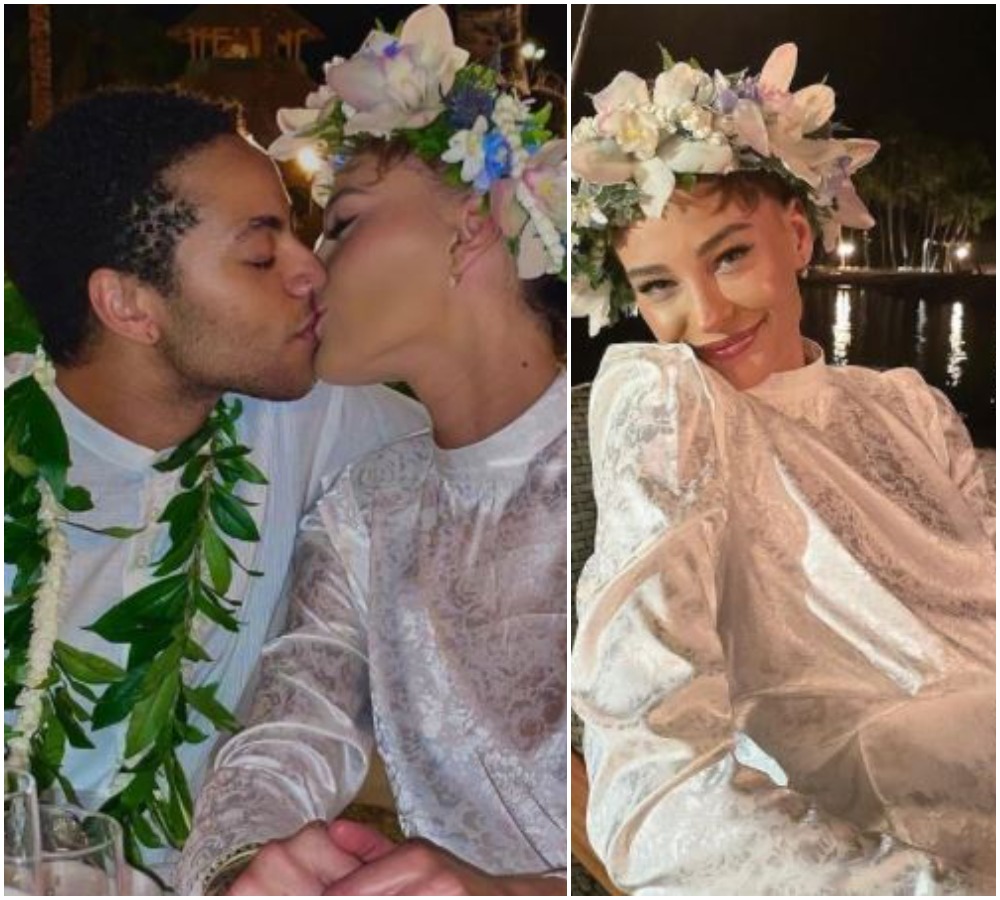 Legendary singer, Sade Adu transgender son, Izaak Theo Adu has officially tied the knot with his beautiful bride-to-be, Emily.
Izaak shared lovely photos on via his Instagram, captioning it; 'I love you, Margie'
'In another photo, he wrote, 'MY WIFEEEE..Mrs. Adu-Watts,
Mr and Mrs Adu-Watts. An unforgettable day, I love you my girl'
Naija News recalls that Izaak Theo Adu took to social media to publicly praise his mother for her love and support after he transitioned from female to male.
"Thank you for your encouragement when things are hard, for the love you give me. The purest heart. I love you so much. Queen of queens ♥️ #mumma #lioness #queen#iloveyou."He said.
Adu is Sade's only child from her former relationship with reggae music producer Bob Morgan. In 2016, Izaak came out as transgender to coincide with National Coming Out Day.
"I don't have any regrets about coming out or being trans at all," he said in a lengthy YouTube video posted in May. "In my head I was always boy. That's it. I was just like, 'I'm a boy in a girl's body. That's just life. That's what it is. I'm obviously just a f—ing weirdo. But, turns out I was trans." My mom is literally my rock, she's my life and she has been nothing but supportive…my family's been great," he said during an open Q&A. "I'm very very lucky I've had the support that I've had," he added.