Bandits Plan To Marry Our Daughters, Kill Our Sons – Kaduna Parents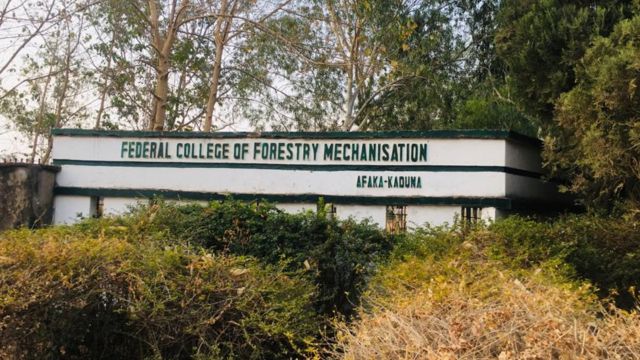 Parents of the abducted students from the Federal College of Forestry Mechanisation, Afaka, Kaduna State, on Friday disclosed that bandits threatened to kill the male students and get married to their female colleagues.
Meanwhile, 10 of the students abducted on March 11, 2020 have been released by the bandits, while 29 still remain in their kidnappers den.
Recall that the bandits requested for N500 million ransom from the Kaduna State government but the state Governor, Nasir El-Rufai vowed not to negotiate with bandits.
He also threatened that those who negotiate on behalf of the government would be prosecuted.
The decision of the state government has seen bandits reach out to parents of the remaining students to demand ransom.
Parents of the abducted students at a press conference in the school premises urged Nigerians to help raise funds to rescue their children.
They said they were not afraid of arrest and prosecution by the Kaduna State Government as long as their children are freed.
The secretary of the parent's union, Friday Sanni, who spoke on behalf of others, said as parents, they had no choice but to pay the ransom for the release of their children.
"We are calling on Nigerians, non-governmental organisations, charity organisations and donors to come to our aid in donating to rescue our children. We don't know what is happening to them; the bandits have threatened to kill our children if we play with them.
"The other time they said they would marry the female and kill the men and that a time would come when even if we bring the money, the money will not be useful," he said.
Since the government has claimed that security agents recovered the two batches of 10 students earlier released, Sanni said, "let them do the same to our remaining children.
"The government has said any parent who negotiates with the bandits would be prosecuted but most of the parents are already arrested emotionally. The fate of our children is what we don't know. They have spent 36 days without clothing, food, clean drinking water or bathing," he said.