Umahi Reveals Those Planning To Incite War In South East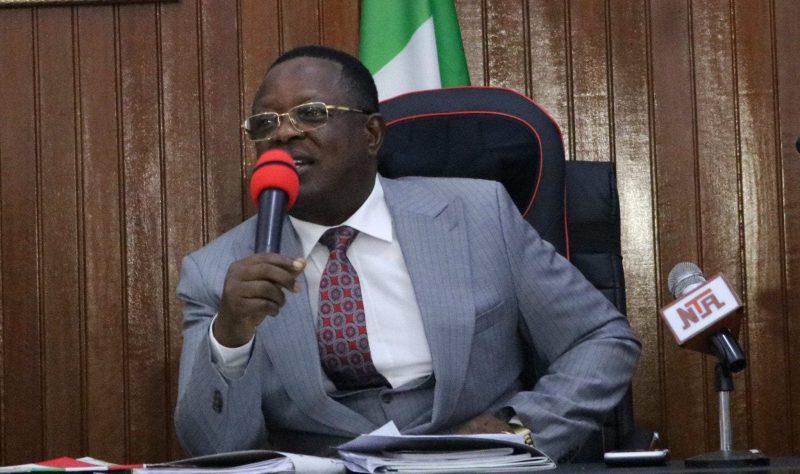 The Governor of Ebonyi State, Dave Umahi, has alleged that some people who do not want progress for the South East are trying to incite war in the region.
Speaking on Wednesday when he featured on Channels Television's 'Sunrise Daily', Umahi said the attacks carried out in Ebonyi, Imo, and other states will only spell doom for the region.
The Chairman of the South East Governors' Forum noted that the setup of a joint security outfit in the region, codenamed 'Ebube Agu' is meant to tackle insecurity in the region.
He, however, asked the people of the South East to be careful of some people who are planning to incite war in the region.
The governor noted that those planning to incite violence and war in the region do not have any interest in the South East.
Umahi said: "The problem of this country is that people will leave their problems and make your problem their problem. But what some of these people are doing is to incite the southeast into war and step aside, and we are not going to buy into that; we're not going to be deceived again.
"Whether it inspires confidence or not, it does not matter to me. What matters to me is that our people will be satisfied with our efforts in protecting their lives and property. People must be very careful, and know that there are grand plans by people who have no interest in the southeast, to incite them into war and we are wiser than that."
Source: Naija News