CAN Tells NASS To Drop Hijab Bill And Face Insecurity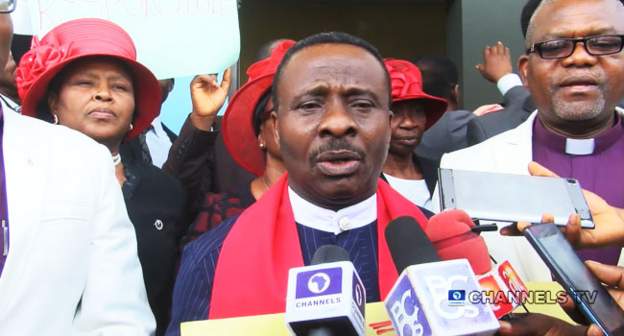 The National Assembly of Nigeria has been asked to focus on important challenges in the country, including insecurity and forget the move to enforce the wearing of Hijab in public places.
Naija News understands that the call was made by the National body of the Christian Association of Nigeria (CAN).
The Christian body during a scheduled meeting with Musa Said Abdullahi, a member of the House of Representatives on Tuesday, April 13, expressed its reservations about the bill sponsored by the lawmaker representing Bida/Gbako/Katcha Federal Constituency in Niger State.
Naija News understands that the religious bill is seeking to make the wearing of hijab compulsory for female Muslims in public places. CAN, however, asked the assembly and the lawmaker who sponsored the bill to consider paying attention to worrisome matters, noting that Nigeria already had laws that protect citizens from any form of discrimination, including religion.
Meanwhile, the bill titled; 'Religious Discrimination (Prohibition and Prevention) Bill 2021', has already passed first and second readings before the lower chamber of the national assembly.
Abdullahi in his response to CAN's demand, said, "I see a problem that has become a big challenge and we have shied away from it over the years. It is the issue of religious discrimination. So, we came up with a proposal to address religious discrimination in this country."
"This bill is a small thing; let us make it a comprehensive thing that any right-thinking person will read and will say 'this is moving the Nigeria nation forward.' Please, Honourable, I am appealing to you and your colleagues to help us find a way to put an end to insecurity in this country," CAN President, Samson Olasupo Adeniyi Ayokunle was quoted saying.
The Christian leader added that "The body language does not suggest that we want to put an end to it. We are hearing from the corridors of power that the money voted for security is being diverted. If you see the investment we are losing because of insecurity…Even religious tourism is very difficult now because of insecurity."
"We need to create employment opportunities. Unemployment is fuelling insecurity because the terrorist and bandits are able to recruit with easy, unengaged hands. They give them little money, they are satisfied. But the government is not doing that," he reiterated.
In another news, the Kwara State government has ordered all the 10 mission grant-aided schools affected in the recent hijab crisis in the state to resume on Monday, 12th April 2021, Naija News reports.
The state government in a statement on Sunday evening explained that the resumption is to allow the students to catch up on time lost during the hijab crisis.